The UN Sustainable Development Goal Report 2022
The world is enduring the highest number of conflicts since the creation of the United Nations. Approximately 2 billion people live in conflict-affected countries. The COVID-19 pandemic has so far directly or indirectly cost the lives of close to 15 million people. And the Ukraine war has caused food, fuel and fertilizer prices to skyrocket. These situations will only deteriorate with climate change, which acts as a "crisis multiplier", and whose impacts are already being felt across the globe. Increased heatwaves, droughts and floods are affecting billions of people worldwide, contributing further to poverty, hunger, and instability.
The world is facing a confluence of crises that threaten the very survival of humanity. All of these crises – and ways to prevent and navigate them – are addressed holistically in the SDGs. We ignore them at our own peril. This year's report paints a particularly sobering picture. Using the latest available data and estimates, it reveals that the 2030 Agenda for Sustainable Development is in grave jeopardy due to multiple, cascading, and intersecting crises. COVID-19, climate change and armed conflicts predominate. Each of them, and their complex interactions, impact all of the Goals, creating spin-off crises in food and nutrition, health, education, the environment, and peace and security. To put the world on track to sustainability will require concerted action on a global scale.
Over the past two years, the COVID-19 pandemic has wreaked havoc on almost every aspect of our lives. And it is still far from over. The pandemic wiped out more than four years of progress on poverty eradication and pushed 93 million more people into extreme poverty since 2020. It has disrupted essential health services, resulting in a drop in immunization coverage for the first time in a decade and a rise in deaths from tuberculosis and malaria, among many other impacts. Prolonged school closures put 24 million learners – from pre-primary to university levels – at risk of not returning to school. The immediacy of the COVID-19 crisis is now overshadowed by the existential threat of climate change. Increased heatwaves, droughts and apocalyptic wildfires and floods are already affecting billions of people around the globe and causing potentially irreversible damage to the Earth's ecosystems.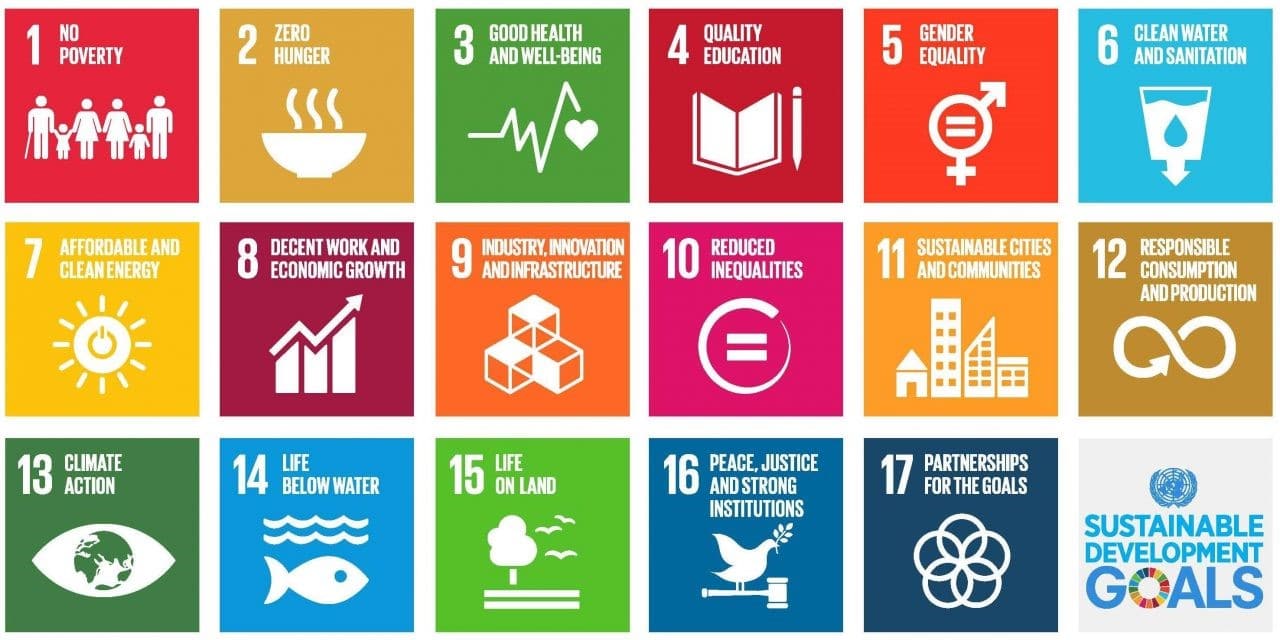 Here are some additional key facts and figures of 2022:
About 1 in 10 people worldwide are suffering from hunger and nearly 1 in 3 people lack regular access to adequate food.
The global prevalence of anxiety and depression increased by an estimated 25 per cent, with young people and women most affected.
An estimated 17 million metric tons of plastic entered the world's ocean and the volume of plastic pollution entering the ocean is expected to triple by 2040.
The number of Internet users surged by 782 million to reach 4.9 billion people
In low-income countries, the total public and publicly guaranteed debt service to export ratio rose from an average of 3.1 per cent in 2011 to 8.8 per cent
The severity and magnitude of the challenges before us demand sweeping changes on a scale not yet seen in human history. First, we must start by ending armed conflicts and embark on a path of diplomacy and peace – a precondition for sustainable development. We simply cannot tolerate war and the senseless loss of precious lives and resources it entails. Second, we must adopt low-carbon, resilient and inclusive development pathways that will reduce carbon emissions, conserve natural resources, transform our food systems, create better jobs, and advance the transition to a greener, more inclusive, and just economy.
The road map laid out in the SDGs is clear. Just as the impact of crises is compounded when they are linked, so are solutions. When we take action to strengthen social protection systems, improve public services and invest in clean energy, for example, we address the root causes of increasing inequality, environmental degradation, and climate change. Third, nothing short of a comprehensive transformation of the international financial and debt architecture will be required to accomplish these aims and to avoid a two-track recovery, with developing countries left behind. The stakes could not be higher. If humanity is to survive, we must survive together, leaving no one behind.
WOIMA is fully committed to supporting the relevant UN Sustainable Development Goals (SDGs). Read more about our commitment in the WOIMA and UN SDGs brochure.
We have also developed an WOIMA's innovative ccWOIMA® carbon capture solution that supports the SDGs perfectly. It is the most cost-efficient product in the market enabling private investment beyond current requirements. Our cooperation partners have several different Carbon Capture Utilization (CCU) solutions available for permanent CO2 storage. And, similar to our other products, ccWOIMA® has also been developed with sustainability in mind. Thus, our ccWOIMA® solution is practically EU Certification –ready. Read more about ccWOIMA® carbon capture solution.
The ccWOIMA® carbon capture plant combines seamlessly with our wasteWOIMA® waste-to-energy power plant. Together they deliver carbon neutral or even carbon negative, base load power for people and industries alike. Read more about wasteWOIMA® WtE power plant solution
Read the full report at https://unstats.un.org/sdgs/report/2022/The-Sustainable-Development-Goals-Report-2022.pdf
Watch the report overview at https://youtu.be/j2kB6831gVs

Read more about us at www.woimacorporation.com
WOIMA Corporation is a Finnish supplier of best-in-class waste-to-value products, projects and services worldwide. We have developed solutions that enable us, and the customer, to transform and recycle virtually any waste stream into raw materials and energy.  At WOIMA we combine Finnish engineering know-how in waste management with power generation design expertise. These solutions are used in Finland every day. They support the circular economy ideology and ensure that less than 1% of Finland's waste ends up in landfills.
Our mission is to improve quality of life both locally and globally, as well as empower people to utilize waste as a commodity. Our decades of international project management experience ensure an on-time, in-budget and high-quality WOIMA solution delivery across the globe.
WOIMA SOCIAL MEDIA ACCOUNTS

---
  WOIMA YouTube channel
  WOIMA LinkedIn page
   WOIMA Twitter page
   WOIMA Facebook page