Accountability, as a value for WOIMA, is about delivering what we promise. We consider that delivering our promises is best secured by our embedded personal values of Integrity, Communication and Entrepreneurship.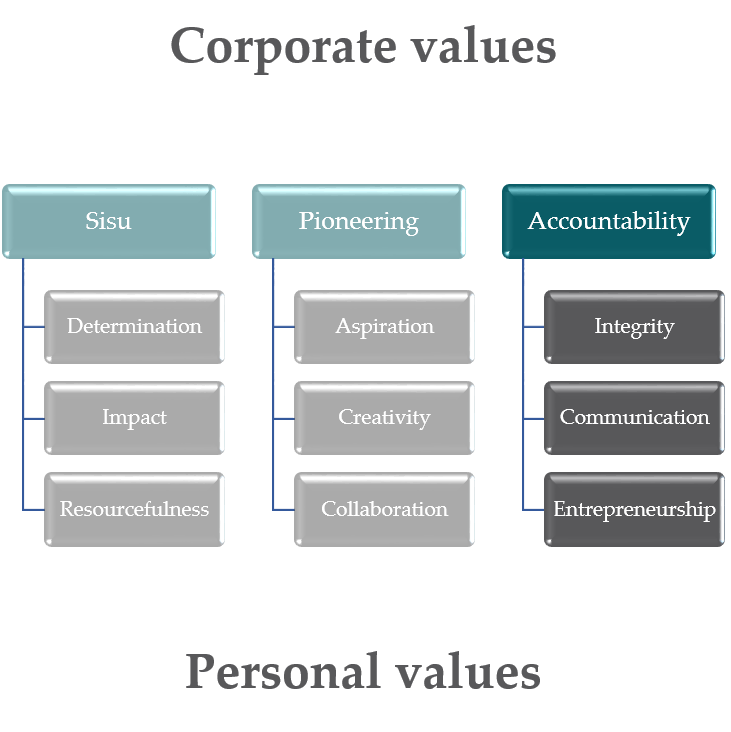 At WOIMA, Integrity is not only about doing your best when no one is watching, rather it is equally vital to say what you think even if there is risk for debate, especially when your opinion might not represent the popular opinion. We respect those who provide different perspectives and views no matter where they come from, as we see that it will eventually serve the quality of our decisions. On top of having low barrier for various opinions, we hold in high esteem individuals who have the backbone to easily admit mistakes and get past it in case one's judgement might have been initially misplaced. And most importantly, everyone must question actions which are inconsistent with one's and WOIMA's values.
All our operations are highly dependable on Communication which is naturally the reason we highlight it as one of our key personal values. Coherent and articulate transfer of information must be infused in your behavior which serves your team to act on clear baseline. We underline the importance of paying attention to what your colleagues have to say, instead of rushing into fast conclusions. Communication does include also the quality of tools and the way of work how information and knowledge is accessible and exchangeable between all teams if needed preventing siloed disconnected units that are unaware of the crucial information being addressed elsewhere in the organization.
We share Entrepreneurship mindset in WOIMA which means we care about WOIMA and its people as an Entrepreneur. Our united entrepreneurial spirit seeks what is in the best interest of WOIMA day after day. We have years of experience in projects around the world, and most of all, we know how much effort it takes to be successful as an individual and as a team especially when something new is being pioneered which we consider being an unique trait for entrepreneurially minded people.
We believe these emphasized values support our mission to improve quality of life both locally and globally by generating sustainable and renewable energy for those who need it the most while eradicating the waste induced challenges around the world.
Here you can find our other values:
WOIMA Value: Pioneering – fostered by Aspiration, Creativity and Collaboration
WOIMA Value: Sisu – fostered by our Determination, Impact and resourcefulness

www.woimacorporation.com / https://www.recomill.com/
WOIMA Corporation is a Finnish supplier of best-in-class waste-to-value products, projects and services worldwide. We have developed solutions that enable us, and the customer, to transform and recycle virtually any waste stream into raw materials and energy.  At WOIMA we combine Finnish engineering know-how in waste management with power generation design expertise. These solutions are used in Finland every day. They support the circular economy ideology and ensure that less than 1% of Finland's waste ends up in landfills.
Our mission is to improve quality of life both locally and globally, as well as empower people to utilize waste as a commodity. Our decades of international project management experience ensure an on-time, in-budget and high-quality WOIMA solution delivery across the globe.
WOIMA Social Media accounts

---
  WOIMA Youtube channel
  WOIMA LinkedIn page
   WOIMA Twitter page
   WOIMA Facebook page