Karachi is the capital of the Pakistani province of Sindh. It is the most populous city in Pakistan with just over 20 million people, and fifth-most-populous city in the world. It is Pakistan's premier industrial and financial center and is considered as the cultural, economic, philanthropic, educational, and political hub of the country. Karachi is also Pakistan's most cosmopolitan city. Located on the Arabian Sea, Karachi serves as a transport hub, and is home to Pakistan's two largest seaports, the Port of Karachi and Port Bin Qasim, as well as the Pakistan's busiest airport, Jinnah International Airport.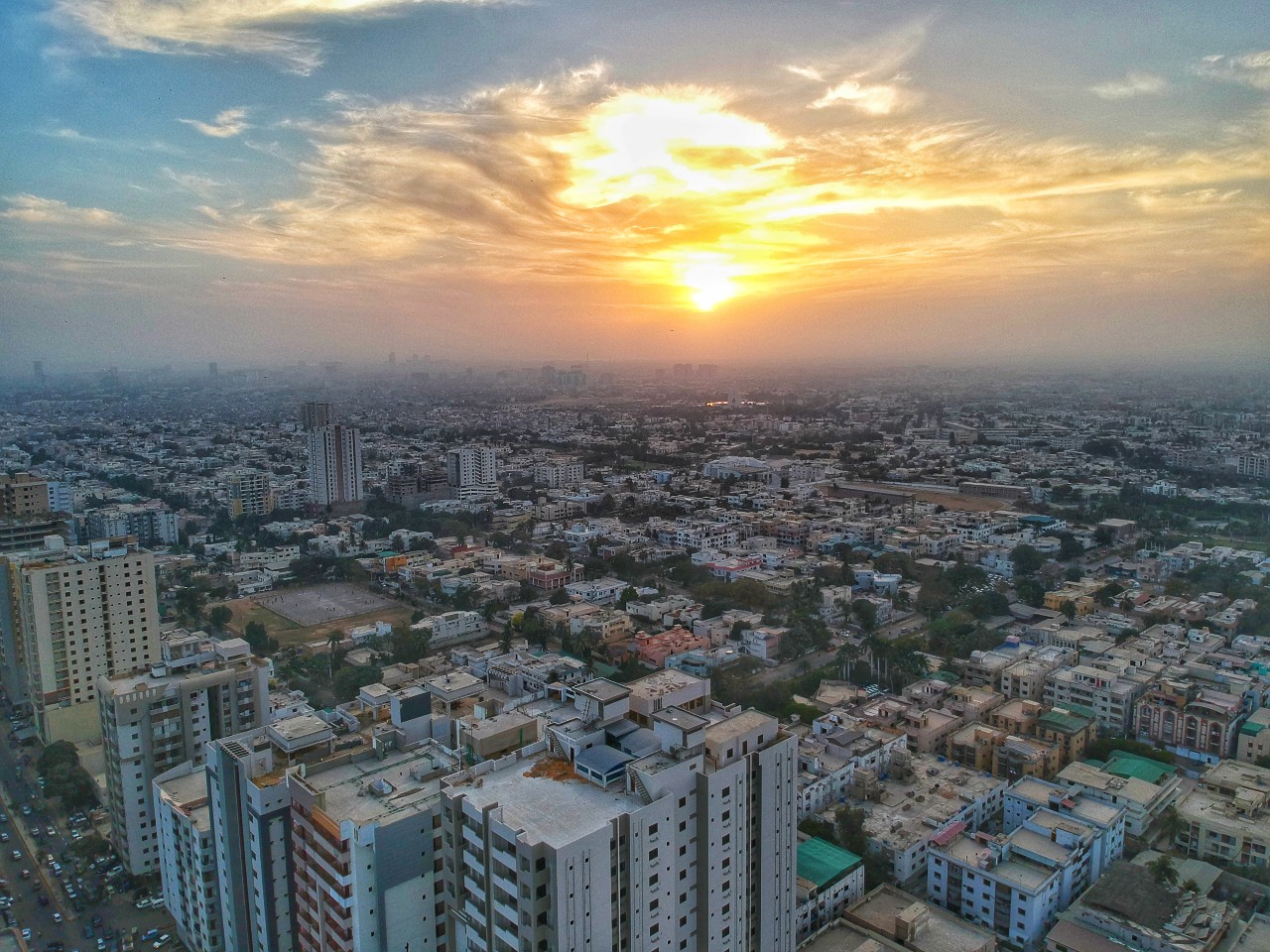 Though the Karachi region has been inhabited for millennia, the city was founded as the fortified village of Kolachi in 1729. The settlement drastically increased in importance with the arrival of British East India Company in the mid-19th century. Following the independence of Pakistan, the city experienced rapid economic growth, attracting migrants from throughout Pakistan and South Asia. Karachi generates approximately 20% of Pakistan's GDP and approximately 30% of Pakistani industrial output is from Karachi, while Karachi's ports handle approximately 95% of Pakistan's foreign trade.
The city generates roughly 13,000 tons of waste each day. Nearly 70% reaches two landfills; the rest accumulates around the city in street corners, empty plots and drains, or finds its way into the Arabian Sea. Anywhere between 400 to 500 trucks running 24/7 empty around 6,000 to 7,000 tons of trash daily at the 200-hectare landfill site of Jam Chakro, located about 30 kilometers from Karachi's city center. Another 1,000 to 2,000 tons is tipped to the second 200-hectare landfill site called the Gond Pass, near Hub river. Last year, nearly 2 million tons of waste was transported to these landfill sites, but this has not changed the garbage-strewn look of the city.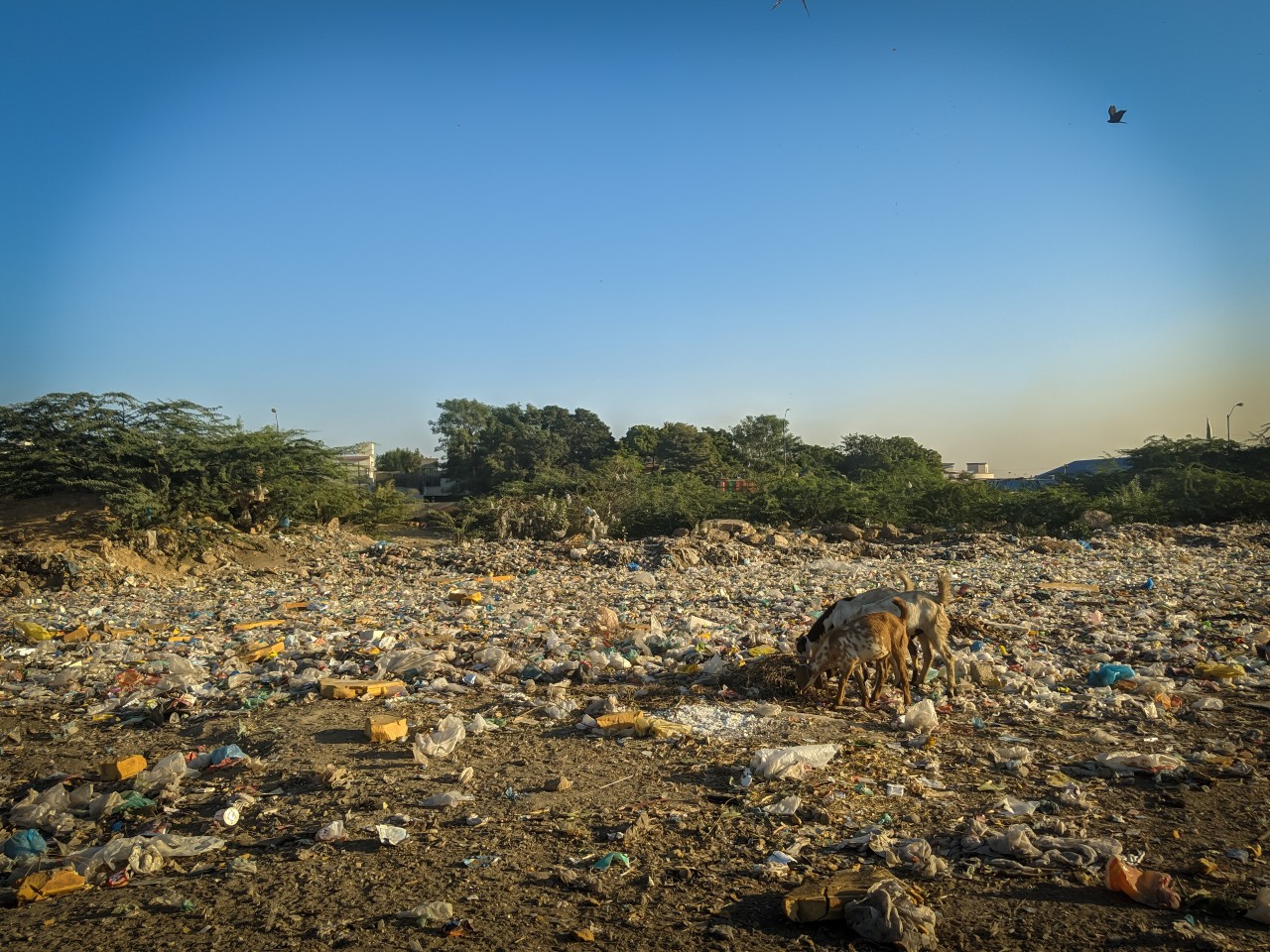 Both landfills are the working place, and sometimes also the home, for hundreds of scavengers sifting through the waste looking for any valuable materials to recycle. They have one of the most dangerous jobs in the world. The landfill is continuously burning in an effort to contain the waste accumulation. The toxic fumes containing heavy metals, dioxins, furans, chlorides and sulfides cause respiratory diseases and other health problems. Rodents, vermin, pests and bacteria that frequent landfills add to the health hazard. The waste pickers are also risking methane explosions and land slides in their effort to make ends meet.
The Arabian Sea is suffering as well. Plastic is one of the most hazardous components contained in municipal waste. It is causing irreversible damage to physical and marine environment and ecology of the city, owing to unavailability of a viable waste management system. The mangroves that used to serve as a filter, protecting fish and crustaceans, are disappearing because of sprawl and illegal cutting.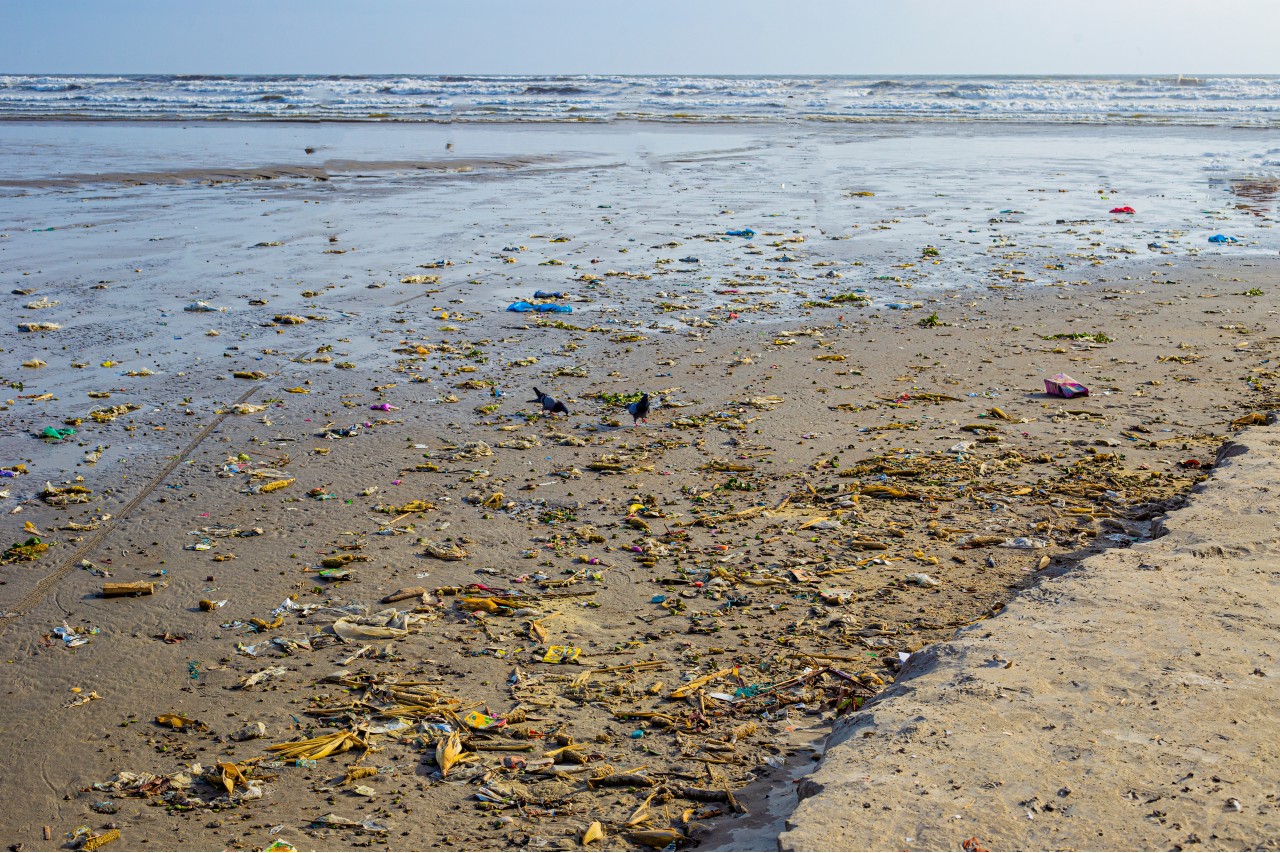 Karachi has just two functional wastewater treatment plants. As a result, each day, 350 million gallons of raw sewage or untreated industrial waste — enough to fill 530 Olympic-size swimming pools — from the city flows into the harbor. In addition, about 8,000 tons of solid waste is dumped or washes into the harbor each day. Even more pollution enters the Arabian Sea from the Indus River, which travels the length of Pakistan's sugar cane and industrial belt before emptying near the Pakistan-India border. The pollution threatens a way of life that the fishermen have passed down through generations. Not only are there fewer fish, but villagers also suffer from ailments that they attribute to pollution, including stomach pain, hearing loss, and respiratory and skin infections.
WOIMA has the perfect solution to help Karachi and other major cities in Pakistan to reduce the waste-induced challenges. We have developed a decentralized waste management and power generation solution named "WOIMA Ecosystem" that helps countries and cities to cope with the increasing waste challenges that they are facing. WOIMA Ecosystem recycles the waste into raw materials and energy in the most efficient manner reducing the waste quantity by over 95%. The small-to-medium size WOIMA Ecosystems are distributed close to where the waste is generated, thus offering significant waste logistics and power distribution savings in addition to solving the waste problem.
Read more: Woima decentralized W2E power generation – case study Nairobi Kenya

www.woimacorporation.com / https://www.recomill.com/
WOIMA Corporation is a Finnish supplier of best-in-class waste-to-value products, projects and services worldwide. We have developed solutions that enable us, and the customer, to transform and recycle virtually any waste stream into raw materials and energy.  At WOIMA we combine Finnish engineering know-how in waste management with power generation design expertise. These solutions are used in Finland every day. They support the circular economy ideology and ensure that less than 1% of Finland's waste ends up in landfills.
Our mission is to improve quality of life both locally and globally, as well as empower people to utilize waste as a commodity. Our decades of international project management experience ensure an on-time, in-budget and high-quality WOIMA solution delivery across the globe.
WOIMA Social Media accounts

---
  WOIMA Youtube channel
  WOIMA LinkedIn page
   WOIMA Twitter page
   WOIMA Facebook page