Kathmandu is the capital and largest city of Nepal with a population of 1.7 million in the city proper, and 3 million in its wider area across the Kathmandu Valley. Total population of Nepal is roughly 5 million. Kathmandu is also the largest metropolis in the Himalayan hill region. The city stands at an elevation of approximately 1,400 meters above sea level in the bowl-shaped Kathmandu Valley of central Nepal. The valley is historically termed as "Nepal Mandala" and has been the home of Newar culture, a cosmopolitan urban civilization in the Himalayan foothills. The city was the royal capital of the Kingdom of Nepal and hosts palaces, mansions and gardens of the Nepalese aristocracy. Today, it is the seat of government of the Nepalese republic established in 2008.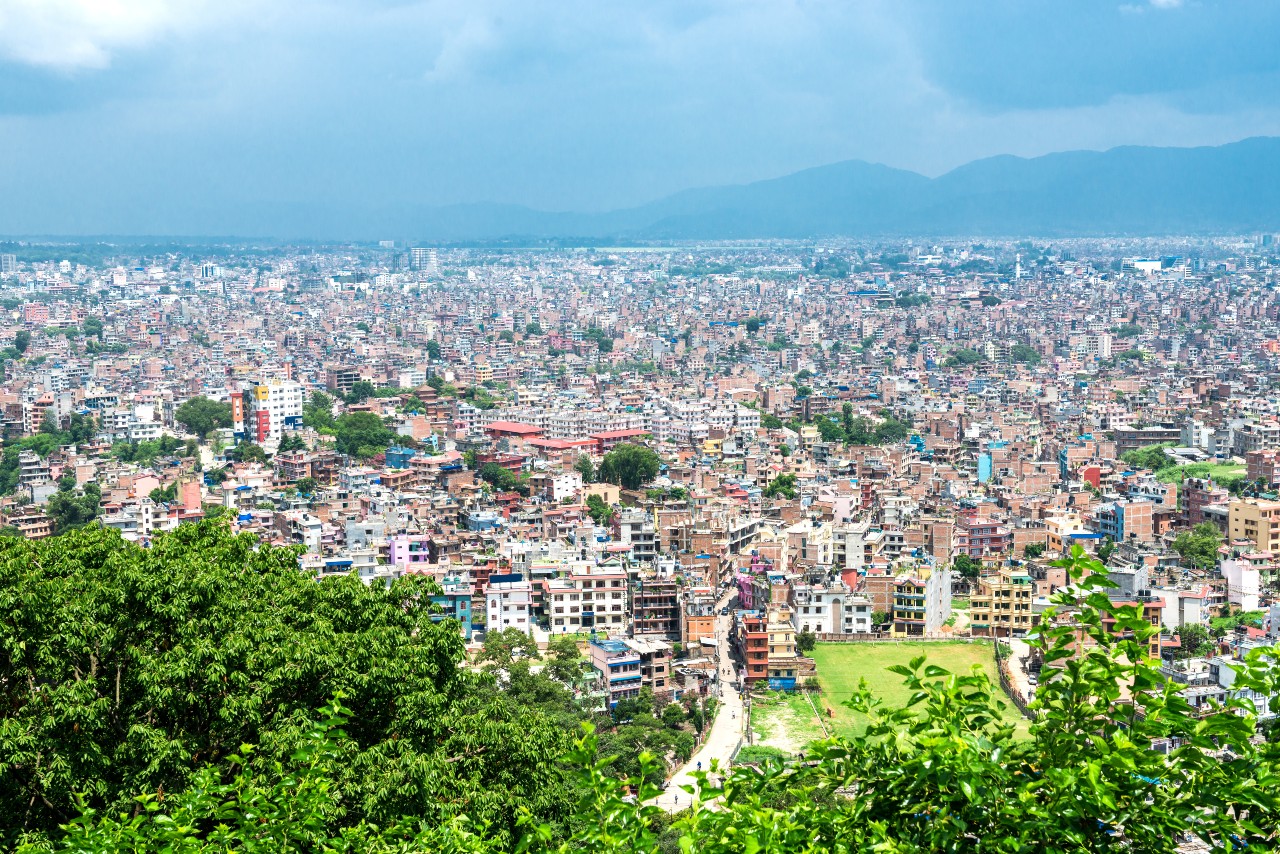 Kathmandu is and has been for many years the center of Nepal's history, art, culture and economy. It has a multiethnic population within a Hindu and Buddhist majority. Religious and cultural festivities form a major part of the lives of people residing in Kathmandu. Tourism is an important part of the economy; in 2013, Kathmandu was ranked third among the top ten upcoming travel destinations in the world and ranked first in Asia. The city is the gateway to the Nepalese Himalayas, and home to seven world heritage sites.
Kathmandu is a city of amazing cultural beauty. Prayer flags connect from rooftop to rooftop. Hindu Temples and Buddhist Stupas of all sizes provide a seemingly endless supply of spiritual sanctuary. Unfortunately, it is littered with more than just remarkable artifacts and diverse lifestyles. The city streets are covered with piles of plastic and organic waste alike. Stray dogs and wild monkeys sift through these piles for food spreading them around. Even the sacred Bagmati River is polluted by trash piling upon the rocks.
Kathmandu Valley generates over 1,000 tons of solid waste every day out of which more than 60% is still organic, which could technically be composted.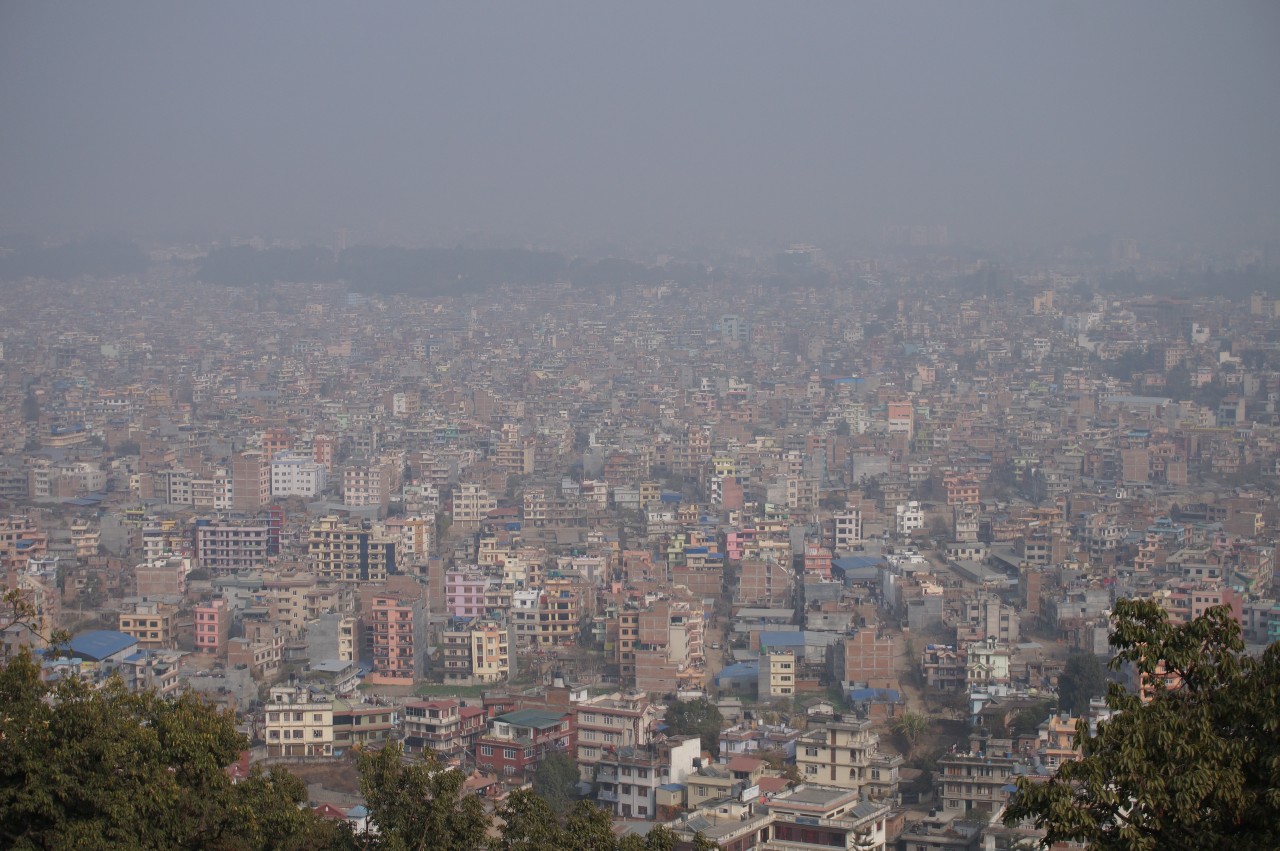 But since garbage is not segregated, it adds to the weight and bulk of the trash. And only around 50% of the waste collected in Kathmandu is being transported to the landfill site due to poor condition of the access road. Due to this overall inefficiency in waste management, many residents resort to littering or perhaps even worse, burning their trash. Considering that Kathmandu's air is consistently ranked among the most polluted in the world, this is especially problematic.
The Sisdole landfill, which has been serving as the only site for the three major metropolises in the Kathmandu Valley to dispose of their waste for the last 12 years has almost reached its maximum capacity. Initially, the site had been opened only as a temporary solution. The new Banchare Danda landfill site is still months away from being ready and waste. In the meanwhile, waste heaps are building up at the Teku transfer station in Kathmandu. Furthermore, both landfills are 30km from the city with waste logistics costs further burdening the Valley's struggling waste management system.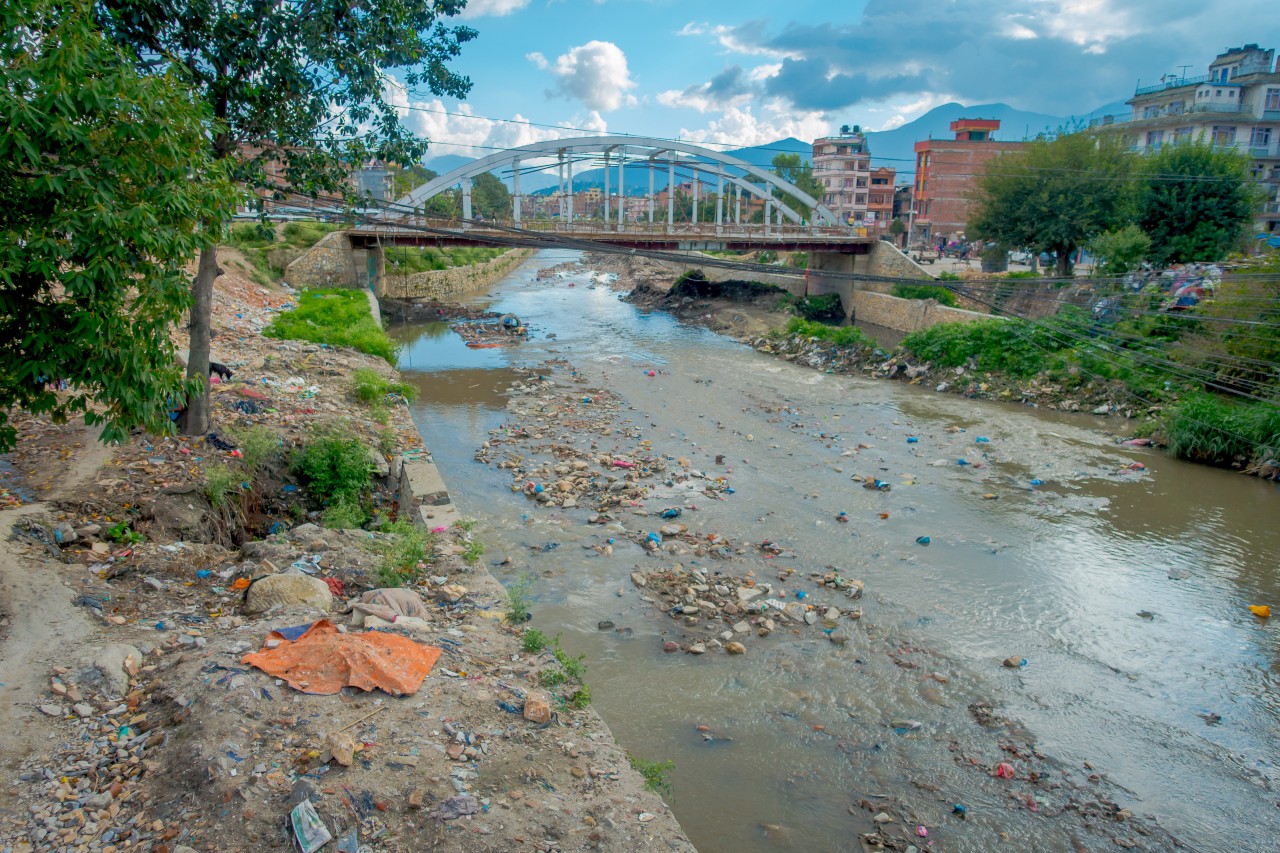 More than 10% of Kathmandu's waste is made up of plastic and other disposable wrappers like foil. This proportion is growing as Nepal becomes a consumerist, throwaway society with no regulations to force manufacturers to factor in collection and recycling of plastic bags and wrappers. This improves the calorific value of the municipal solid waste (MSW) greatly and offers a good base to utilizing the waste in power generation.
WOIMA has the perfect solution to help clean up the Kathmandu Valley. We have developed a modular wasteWOIMA® waste-to-energy power plant that is prefabricated into standard containers and thus easy and fast to deliver anywhere in the world. A single unit can incinerate the MSW of about 200,000 people, while a decentralized solution can serve cities with millions of inhabitants. Locating the smaller size units close to the origin of the waste creates huge savings potential in the waste management and logistics. Localized power generation also creates local jobs, supports local SMEs and saves power distribution infrastructure investments. It recycles the waste into raw materials and energy in the most efficient manner reducing the waste quantity by over 95%. And if requirements change over time, the power plant can be dismantled and relocated elsewhere leaving just the concrete base slab behind.
Read more about wasteWOIMA® power plant

www.woimacorporation.com / https://www.recomill.com/
WOIMA Corporation is a Finnish supplier of best-in-class waste-to-value products, projects and services worldwide. We have developed solutions that enable us, and the customer, to transform and recycle virtually any waste stream into raw materials and energy. At WOIMA we combine Finnish engineering know-how in waste management with power generation design expertise. These solutions are used in Finland every day. They support the circular economy ideology and ensure that less than 1% of Finland's waste ends up in landfills.
Our mission is to improve quality of life both locally and globally, as well as empower people to utilize waste as a commodity. Our decades of international project management experience ensure an on-time, in-budget and high-quality WOIMA solution delivery across the globe.
---
WOIMA Social Media accounts
  WOIMA Youtube channel
  WOIMA LinkedIn page
   WOIMA Twitter page
   WOIMA Facebook page