Morocco, is a country located in the Maghreb of North West Africa with an area of 710,000 km2. Its capital is Rabat, the largest city Casablanca. It overlooks the Mediterranean Sea to the north and the Atlantic Ocean to the west. Since the foundation of the first Moroccan state by Idris I in 788 AD, the country has been ruled by a series of independent dynasties, reaching its zenith under the Almoravid and Almohad dynasties, spanning parts of Iberia and northwestern Africa. The Marinid and Saadi dynasties continued the struggle against foreign domination, allowing Morocco to remain the only northwest African country to avoid Ottoman occupation. The Alaouite dynasty, which rules to this day, seized power in 1631. In 1912, Morocco was divided into French and Spanish protectorates, with an international zone in Tangier. It regained its independence in 1956, and has since remained comparatively stable and prosperous by regional standards.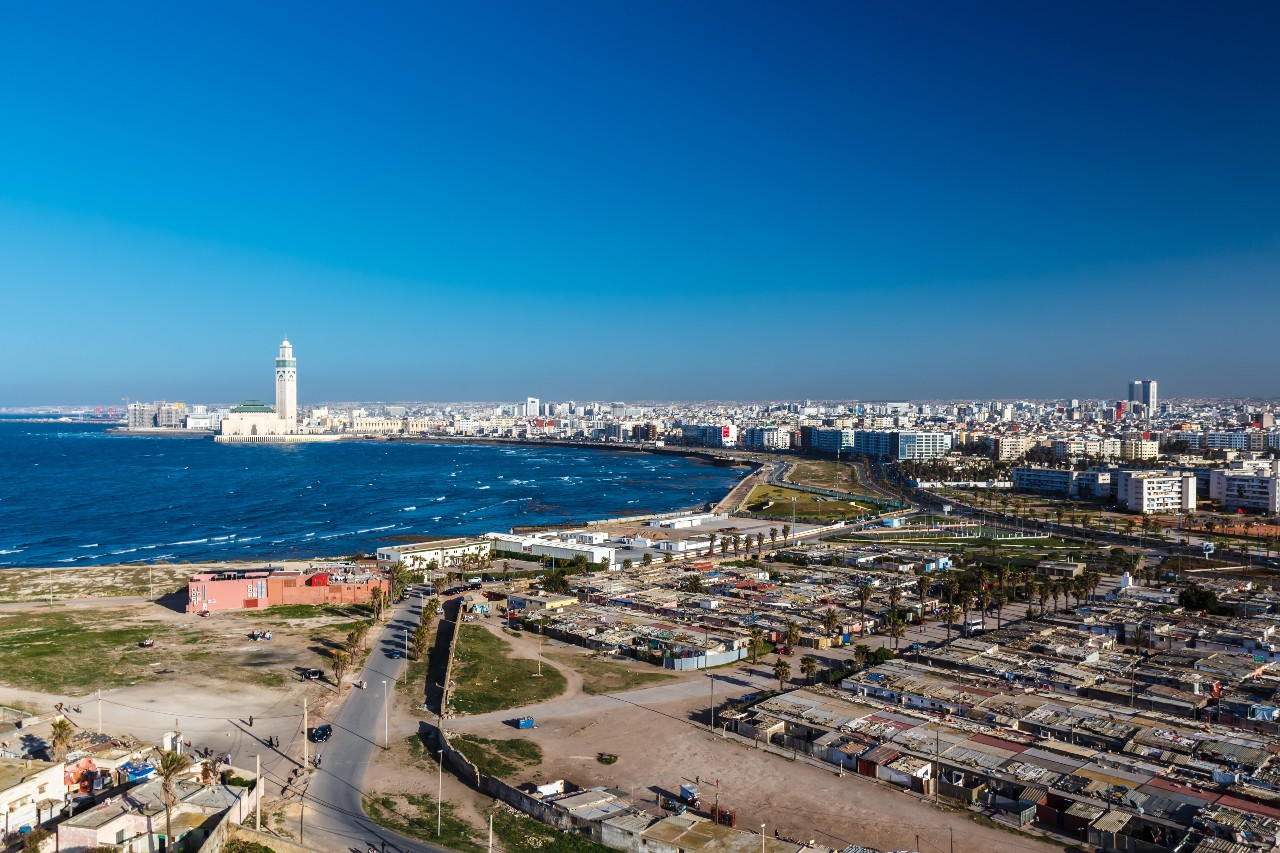 Morocco is a member of the Arab League, the Union for the Mediterranean and the African Union. It has the fifth largest economy of Africa. Tourism is one of the most important sectors in Moroccan economy. It is well developed with a strong tourist industry focused on the country's coast, culture, and history. Morocco attracted more than 10 million tourists in 2013. Tourism is the second largest foreign exchange earner in Morocco after the phosphate industry. Tourism is increasingly focused on Morocco's culture, such as its ancient cities. The modern tourist industry capitalizes on Morocco's ancient Roman and Islamic sites, and on its landscape and cultural history.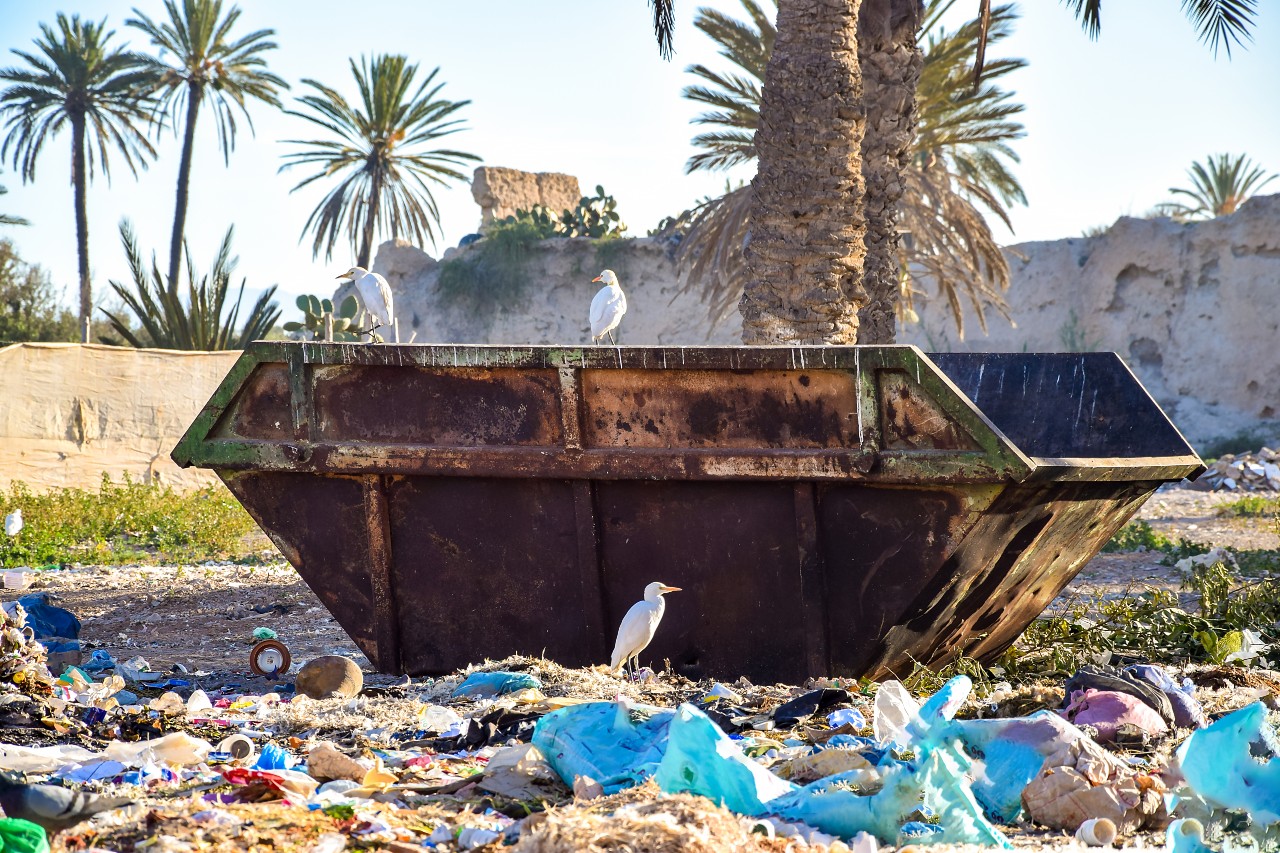 Solid waste management is one of the major environmental problems threatening the Mediterranean Kingdom of Morocco. More than 5 million tons of solid waste is generated across the country with annual waste generation growth rate touching 3%. The proper disposal of municipal solid waste in Morocco is exemplified by major deficiencies such as lack of proper infrastructure and suitable funding in areas outside of major cities. There are 300 uncontrolled dumpsites, and about 3,500 waste-pickers, of which 10% children, are living on and around these open dumpsites.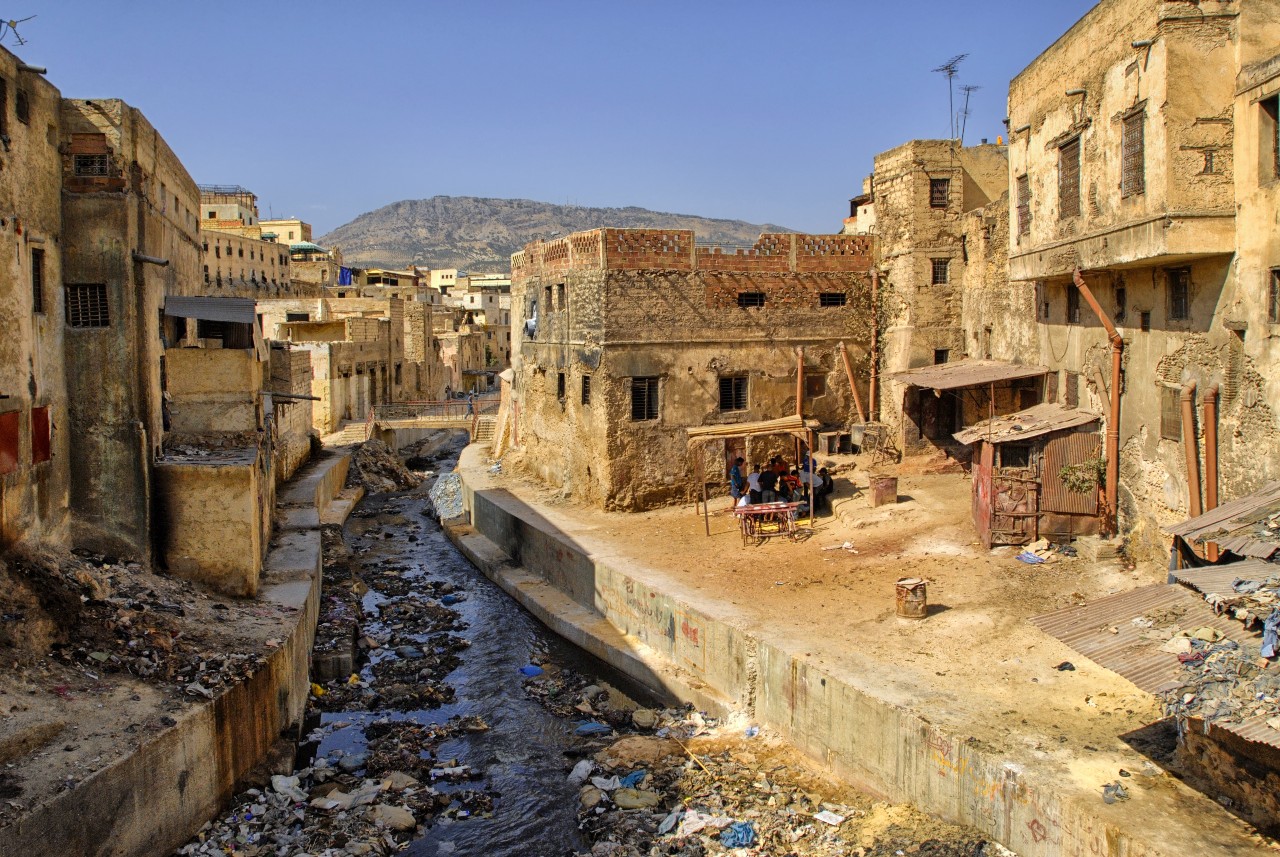 It is not uncommon to see trash burning as a means of solid waste disposal in Morocco. Currently, the municipal waste stream is disposed of in a reckless and unsustainable manner which has major effects on public health and the environment. The lack of waste management infrastructure leads to burning of trash as a form of inexpensive waste disposal. Unfortunately, the major health effects of burning trash are either widely unknown or grossly under-estimated to the vast majority of the population in Morocco.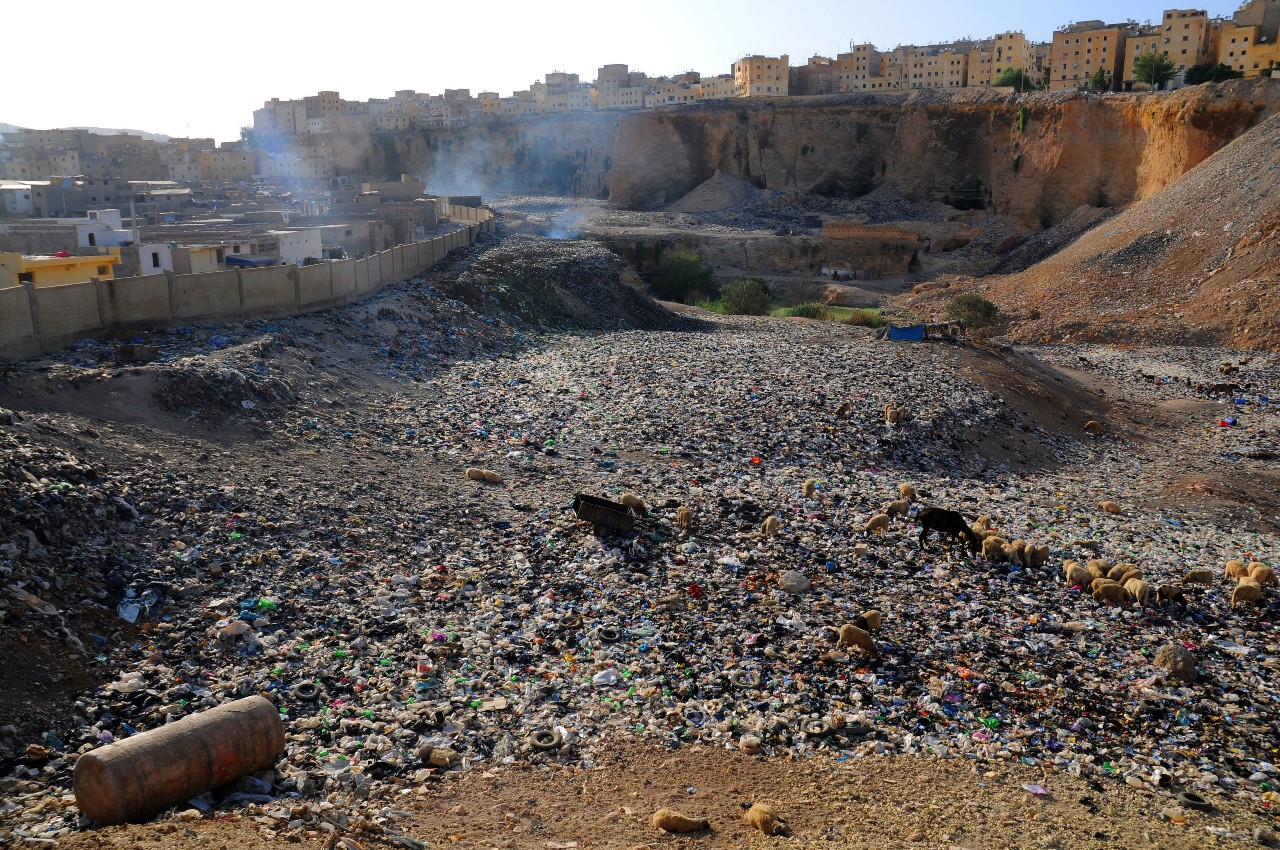 Burning of trash is a particular health concern because of the substantial amount of dioxins and furans it produces. They are highly toxic environmental pollutants that are released when household waste is burned at a low temperature. Most of the dioxins and furans end up on the leaves of green vegetation. These plants are then eaten by dairy animals such as cows, sheep and goats which results in the toxins accumulating in the animal's fatty tissues. Once this occurs, people are exposed to them primarily by eating meat and other dairy products, especially those high in fat. Furthermore, this type of open burning also causes particle pollution; microscopic particles that end up in the lungs and cause enormous amounts of human health problems, such as asthma and bronchitis. Other harmful carcinogens like polycyclic aromatic hydrocarbons, polychlorinated biphenyls (PCBs), volatile organic compounds (VOCs), and hexachlorobenzene (HCB) are also consequences of outdoor burning. These pollutants have been known to cause numerous amounts of health problems ranging from skin irritation to liver and kidney damage and even in some more serious cases have been linked to cancer.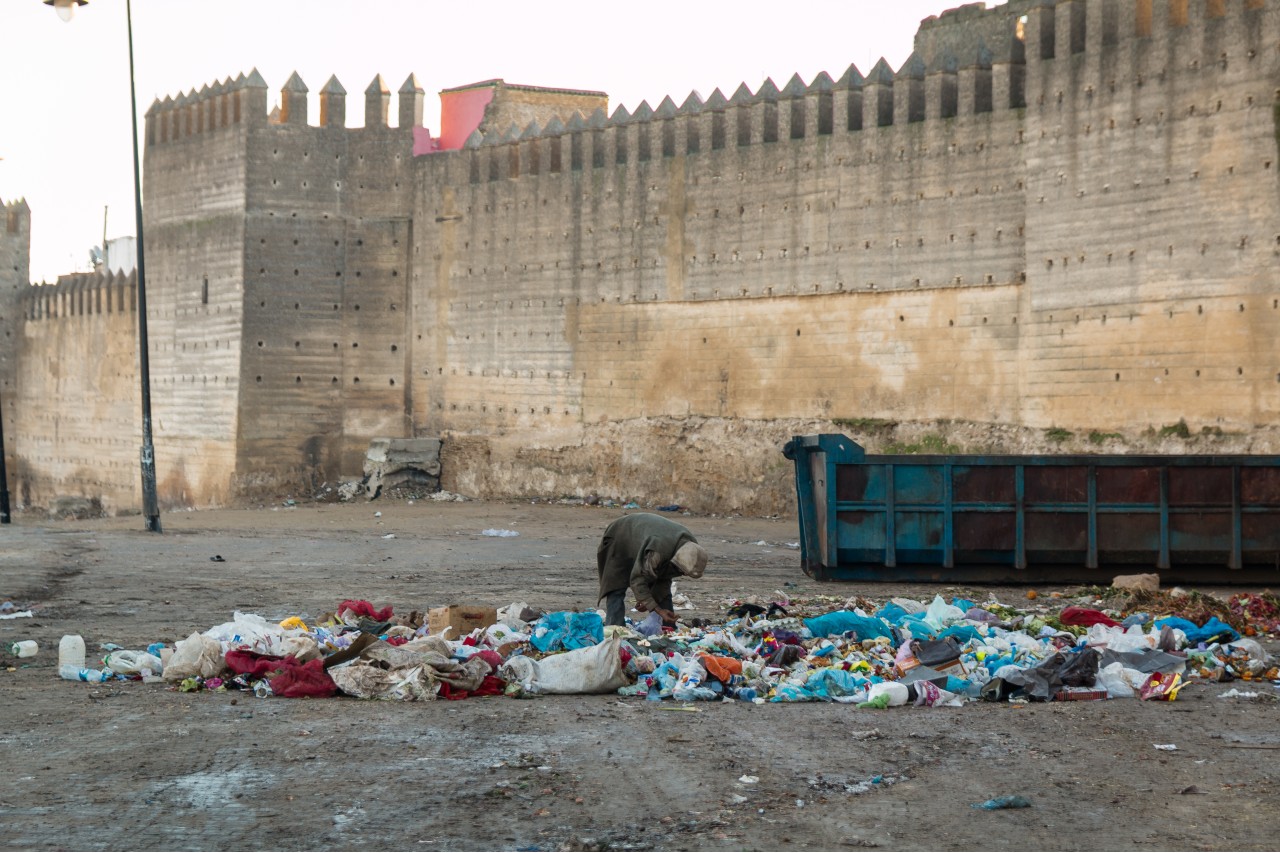 The ash itself that is produced when trash is burned often contains mercury, lead, chromium, and arsenic. Garden vegetables can absorb and accumulate these metals, which can make them dangerous to eat. Children playing in the yard or garden can incidentally ingest soil containing these metals. Also, rain washes the ash into groundwater and surface water, contaminating drinking water and food. This is not even mentioning the population of garbage-pickers who are putting their health on the line while sorting municipal wastes.
WOIMA has the perfect solution to help Morocco to reduce the waste-induced challenges. We have developed a decentralized waste management and power generation solution named "WOIMA Ecosystem" that helps countries and cities to cope with the increasing waste challenges that they are facing. WOIMA Ecosystem recycles the waste into raw materials and energy in the most efficient manner reducing the waste quantity by over 95%.
The small-to-medium size WOIMA Ecosystems are distributed close to where the waste is generated, thus offering significant waste logistics and power distribution savings in addition to solving the waste problem.
محطة طاقة نموذجية لتحويل النفايات إلى طاق ة
Read more: Woima decentralized W2E power generation
Contact WOIMA, if you see yourself as collaboration partner in saving the planet. Ask more about turning waste into wellbeing with WOIMA Circular Economy Solutions.

www.woimacorporation.com / https://www.recomill.com/
WOIMA Social Media accounts
  WOIMA Youtube channel
  WOIMA LinkedIn page
   WOIMA Twitter page
   WOIMA Facebook page