Hello – this is Anni. In June, I told about my summer project I am doing at WOIMA Corporation regarding their Ecosystem solutions and waste-to-value offering. Now the project is completed, and I want to share with you some interesting matters I learned.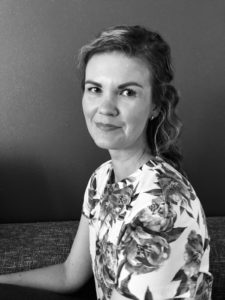 Processes, that I studied were biogas production, hydrothermal carbonization (HTC), sewage treatment, potable water treatment, landfill gas collection and composting solution. The processes have similarities: for example, sewage sludge can be treated in a biogas plant to produce biogas and fertilizer preparations or digestate can be transferred to a compost solution or HTC treatment. As such, the Sewage sludge is also suitable for the HTC process.
The most interesting matter about nutrient cycling was that is estimated that the total amounts of potassium, nitrogen and phosphorus in the raw material are transferred to the biogas plant digestion residue. Nutrients are important to get back into circulation and by using these processes. Phosphorus can also be recovered from sewage sludge by a variety of biological and chemical methods. It is also possible to produce nitrogen fertilizer from the treatment residue of a biogas plant by stripping ammonia. Instead of chemical fertilizers, it is possible to make biological fertilizers directly from waste.
HTC is a relatively new process which is an induced coalification process that converts raw biomass into a coal-like product, called hydrochar, characterized by high carbon content and high calorific value. Raw material can be for example sewage sludge, digestate from biogas production or any biowaste.  The carbon content of the hydrochar formed is even higher than that of lignite, depending on the raw material.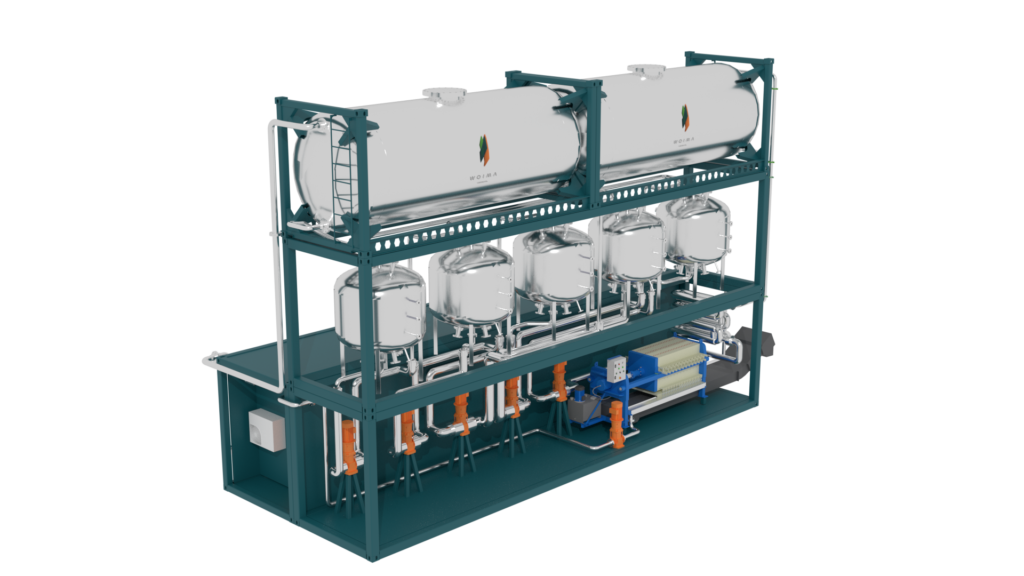 Due to its high carbon content, hydrochar is a very versatile renewable energy source or added-value applications in the field of advanced materials as an adsorbent and raw material for activated carbon production. Activated carbon can be used, for example, in the adsorption of water treatment or it can be used to purify crude landfill gas. Hydrochar can also be used in compost solutions where it increases the total amount of evaporated ammonia and increases the hydrocarbon content, resulting in greater decomposition of organic matter. Through the HTC process, carbon dioxides bonded to the final carbonaceous structure of the hydrochar, representing an effective approach to diminish CO2 from the carbon cycle.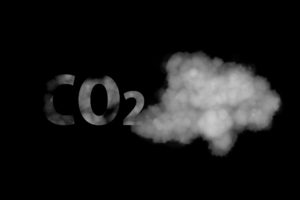 It is important to capture carbon dioxide and methane to reduce emissions, and methane can therefore be used as a renewable energy source through a biogas plant, landfill gas collection and sewage treatment processes. Carbon dioxide can be used as a plant nutrient.
Water is a substance associated with every process, so there is a huge potential for its purification and recycling. Water cycle is worth exploring further. The reject water or leachate from the process can be reused as process or dilution water after purification or recycled to another process. With the right but also complex technologies, even potable water could be made from this water and this was also clarified in my study. The 2030 Agenda includes 17 different goals that are related to sustainable development, and Clean water and sanitation are one of these global goals.
This was a really interesting, inspiring and instructive project in an encouraging atmosphere and the weeks passed quickly.
WOIMA's CTO Tapani Korhonen is very happy with Anni's work and effort during this project.
"She worked in very planned and organized manner, that made the final result stand out and it will be greatly useful for the Ecosystem integration tool that we are currently developing. Hopefully we would have plenty of summer project task forces like Anni in the future."
FIND OUT MORE ABOUT WASTE-TO-VALUE SOLUTIONS

www.woimacorporation.com / https://www.recomill.com/
WOIMA Corporation is a Finnish supplier of best-in-class waste-to-value products, projects and services worldwide. We have developed solutions that enable us, and the customer, to transform and recycle virtually any waste stream into raw materials and energy.  At WOIMA we combine Finnish engineering know-how in waste management with power generation design expertise. These solutions are used in Finland every day. They support the circular economy ideology and ensure that less than 1% of Finland's waste ends up in landfills.
Our mission is to improve quality of life both locally and globally, as well as empower people to utilize waste as a commodity. Our decades of international project management experience ensure an on-time, in-budget and high-quality WOIMA solution delivery across the globe.
WOIMA SOCIAL MEDIA ACCOUNTS

---
  WOIMA YouTube channel
  WOIMA LinkedIn page
   WOIMA Twitter page
   WOIMA Facebook page