We are delighted to announce Jaakko Haapasalmi as the latest member of the WOIMAteam. Jaakko has started as a Lead Mechanical and Modularity Engineer on Monday 8 February 2021.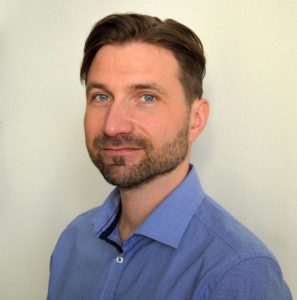 Jaakko has an extensive engineering career in Finland and Spain, and he holds a degree in Aircraft Engineering. For the last 10 years, he has been working as a designer, project manager and team leader in product design and R&D in various interesting and challenging development projects for different industries. Most recently, he has worked on sales and business development in the European markets.
Jaakko brings a wide knowledge of engineering, design and manufacturing to the WOIMAteam, as well as his strong project management and team leadership skills. Jaakko also has great social skills, and he is easily recognizable from a big smile on his face.
In his spare time Jaakko wants to keep his mind young with "discover, study, try out and learn it" mentality.  This shows in his broad range of interests such as building skateboards in a workshop, brewing beer, cycling in the mountains, and playing football.
"I have been following WOIMA since the early years of the company and I see this as a once in a lifetime opportunity to be part of something big. Creating state-of-the-art technology for cleaner environment. The possibilities in a company like this are limitless," Jaakko says.
Chief Technology Officer Tapani Korhonen says "I'm very enthusiastic to have such a strong talent to strengthen our engineering team. Jaakko's background in airplane engineering will help us find best solutions with more stringent space restrictions, including material optimization, and not forgetting the access and maintainability during operations. His positive attitude cheers up the whole room. Together our spirit and sheer willpower will take us through every obstacle."
Welcome aboard Jaakko!
BECOME A WOIMA TALENT – JOIN US

WOIMA Corporation is a Finnish supplier of best-in-class waste-to-value products, projects and services worldwide. We have developed solutions that enable us, and the customer, to transform and recycle virtually any waste stream into raw materials and energy.  At WOIMA we combine Finnish engineering know-how in waste management with power generation design expertise. These solutions are used in Finland every day. They support the circular economy ideology and ensure that less than 1% of Finland's waste ends up in landfills.
Our mission is to improve quality of life both locally and globally, as well as empower people to utilize waste as a commodity. Our decades of international project management experience ensure an on-time, in-budget and high-quality WOIMA solution delivery across the globe.
WOIMA SOCIAL MEDIA ACCOUNTS

---
  WOIMA YouTube channel
  WOIMA LinkedIn page
   WOIMA Twitter page
   WOIMA Facebook page