Henderson Island, which lies in the eastern South Pacific, is one of the few atolls in the world whose ecology has been practically untouched by a human presence. Its isolated location provides the ideal context for studying the dynamics of insular evolution and natural selection. It is particularly notable for the 10 plants and four land birds that are endemic to the island. It is the largest of the four islands of the Pitcairn Island group of which only Pitcairn, lying 200 km to its southwest, is inhabited. Covering some 3,700 ha but unsuitable for agriculture and with little fresh water, the island has no major land mass within a 5,000 km radius.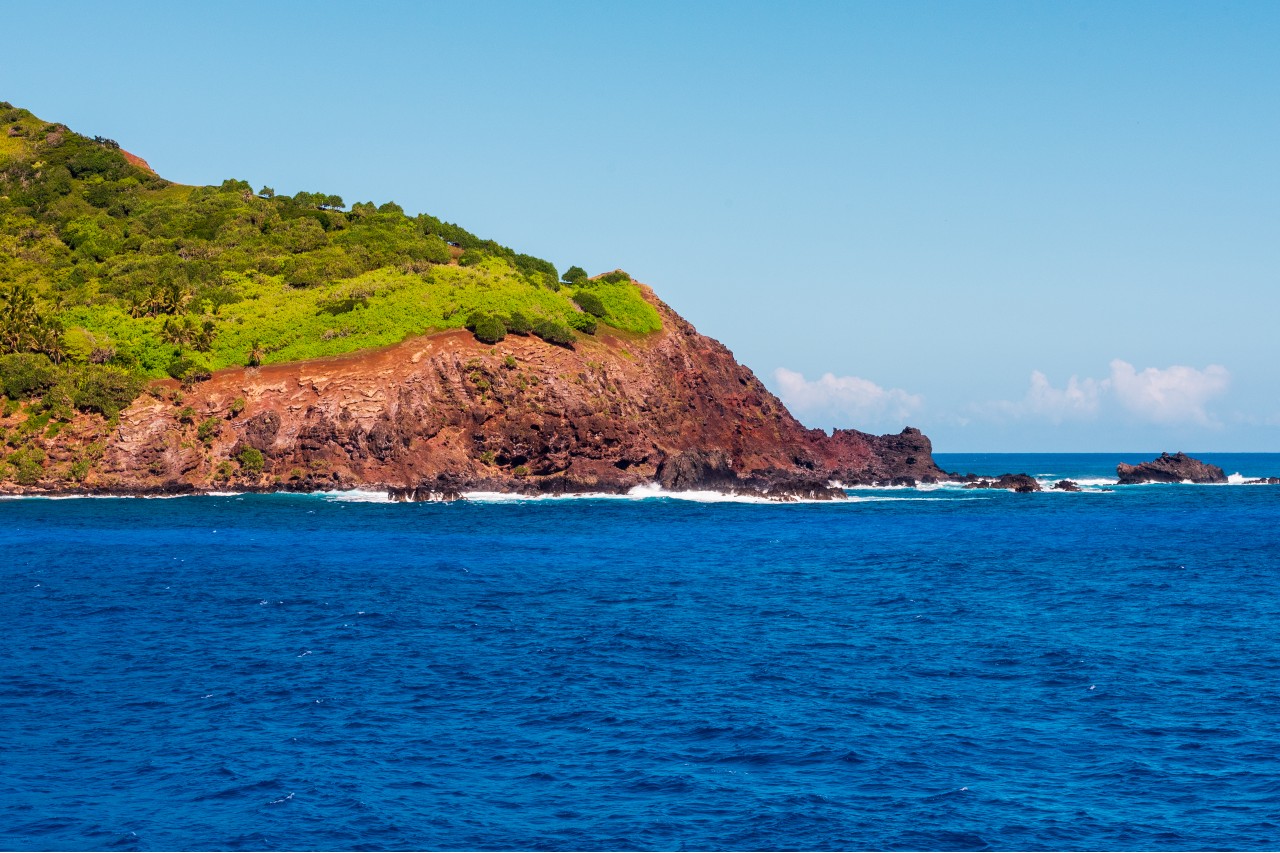 This gem in the middle of the Pacific is one of the world's best remaining examples of an elevated coral atoll ecosystem. It exhibits remarkable biological diversity given the island's size, with four endemic species of land birds, ten taxa of endemic vascular plants and large breeding seabird colonies. It is of Outstanding Universal Value due to the comparatively low level of disturbance which provides a key for baseline information on similar atolls, and its isolation makes it ideal for studying the dynamics of island evolution and natural selection.
The United Nations Educational, Scientific and Cultural Organization highlights that marine pollution is one of the problems faced by many world heritage sites. Henderson Island, specifically, has continued to struggle with plastic pollution. A 2017 study highlighted it as the most plastic-polluted place anywhere in the world. The study estimated that 37.7 million debris items, weighing a total of 17.6 tons are scattered on Henderson, which only accounted for two seconds worth of the annual global production of plastic.
ESA highlights that Henderson is one of the best examples of a coral atoll and one of the world's biggest marine reserves. However, plastic trash from as far as Russia, United States, Europe, and South America ends up on the island. The place could have been idyllic and pristine, especially that the island remains untouched by humans.
In a worldwide level, around 10 million tons of plastic end up in the oceans every year. They continue to be a threat to wildlife and the ecosystem even if weathering and waves break them down into micro-fragments. Animals, particularly the endangered ones, can easily mistake them for food. Plastic waste can also damage the corals.
WOIMA Ecosystem has been designed to recycle waste, including plastics, into raw materials and energy close to its origin thus preventing it from polluting the oceans.
Read more: WOIMA Company Brochure
Contact WOIMA, if you see yourself as collaboration partner in saving the planet. Ask more about turning waste into wellbeing with WOIMA Circular Economy Solutions.

www.woimacorporation.com / https://www.recomill.com/
WOIMA Social Media accounts
  WOIMA Youtube channel
  WOIMA LinkedIn page
   WOIMA Twitter page
   WOIMA Facebook page