The Mosi-oa-Tunya / Victoria Falls is the world's greatest sheet of falling water with outstanding beauty attributed to the falls i.e. the spray, mist and rainbows. It is also a significant landmark worldwide for its exceptional geological and geomorphological features and active land formation processes. This transboundary property extends over 7,000 ha and comprises 3,800 ha of the Mosi-oa-Tunya National Park (Zambia), 2,300 ha of Victoria Falls National Park (Zimbabwe) and 800 ha of the riverine strip of Zambezi National Park (Zimbabwe). It extends 9 km west along the right bank of the Zambezi. Islands in the river are all within the Park as far as Palm and Kandahar Islands, with the Victoria Falls being one of the major attractions. The waterfall stands at an altitude of about 915 m above sea level with an average depth of 100 m and the deepest point being 108 m. Sprays from this giant waterfall can be seen from a distance of 30 km from the Lusaka road, Zambia and 50 km from Bulawayo road, Zimbabwe. Basalts have been cut by a river system producing a series of eight spectacular gorges that serve as breeding sites for four species of endangered birds.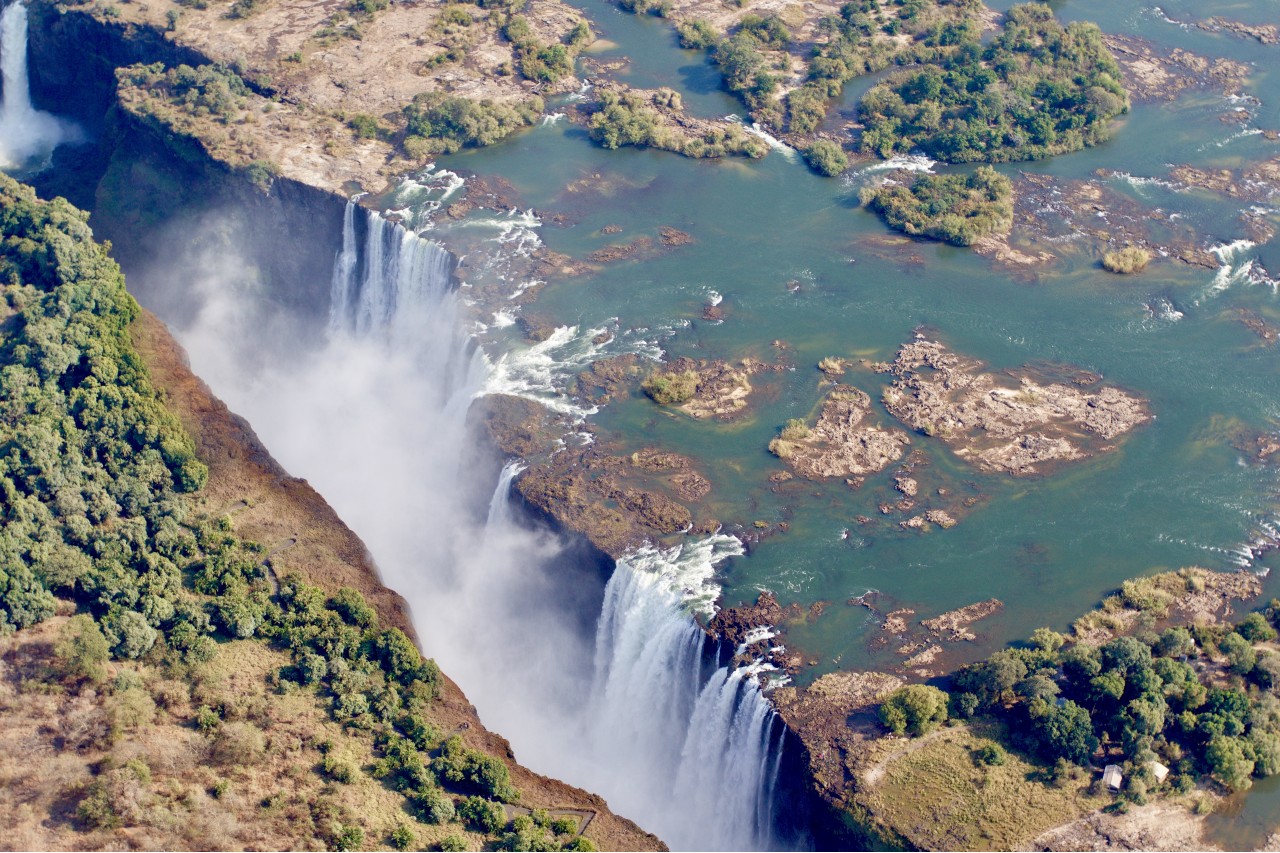 It is the largest curtain of falling water in the world; 1708 m wide and with up to 500 million liters per minute. Eight spectacular gorges of igneous origin (i.e. comprising basalts) and several islands in the core zone serve as breeding sites for four endangered and migratory bird species, such as the Taita Falcon and Black Eagle. The property is characterized by banded basalt of ancient lava flow, Kalahari sandstones and chalcedony out of which stone artefacts of Homo habilis dating three million years, stone tools of the middle Stone Age and weapons, adornments and digging tools of the late Stone Age that indicate occupation by hunter-gatherers were created.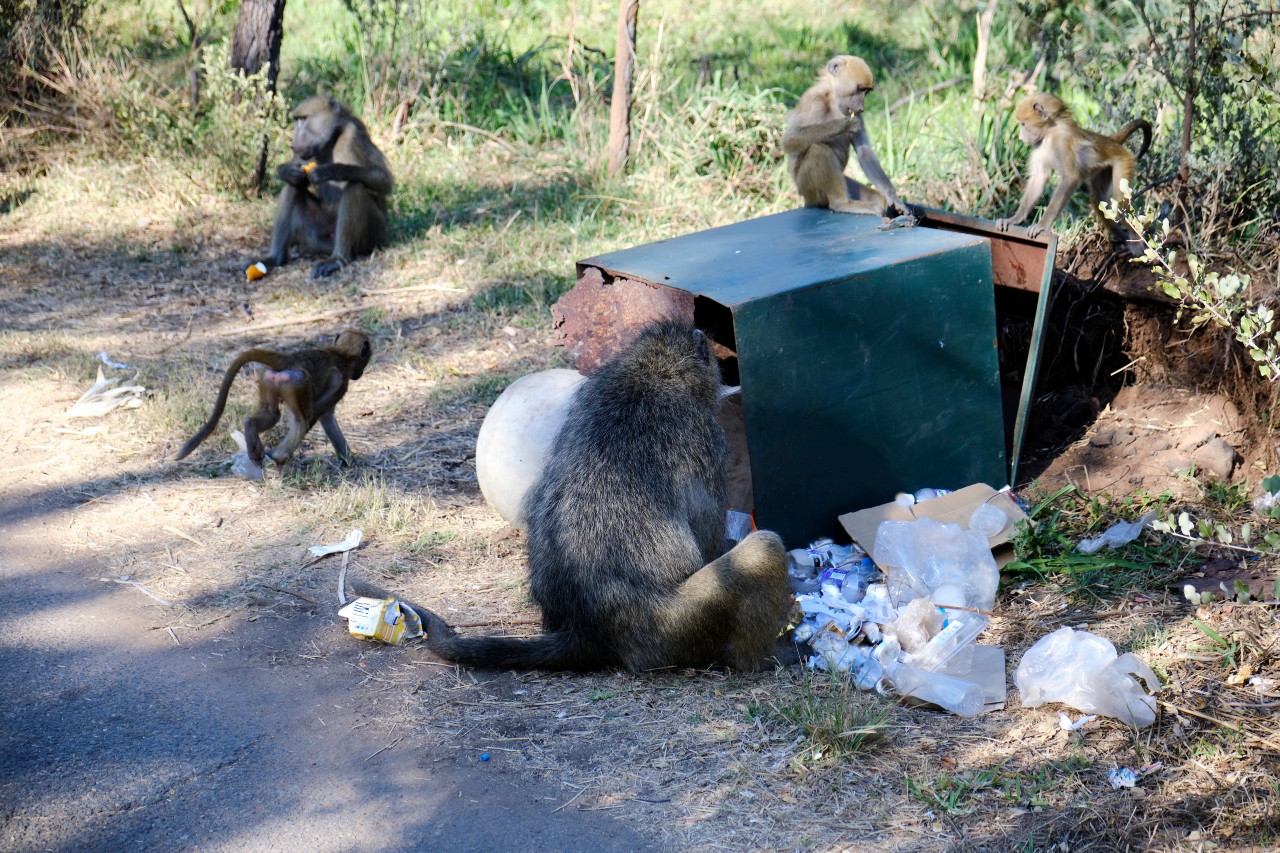 The Zambezi River, flowing through the Victoria Falls, is the largest river in Africa flowing into the Indian Ocean and its basin drains eight states from Angola all the way through to Zimbabwe. Major economic activities taking place in the Basin, with a human population of over 50 million, include mining, tourism, hydropower production, fisheries, agriculture and manufacturing. About half of this population lives in urban centers with limited waste management and sewage treatment facilities, thus polluting the river both up- and downstream.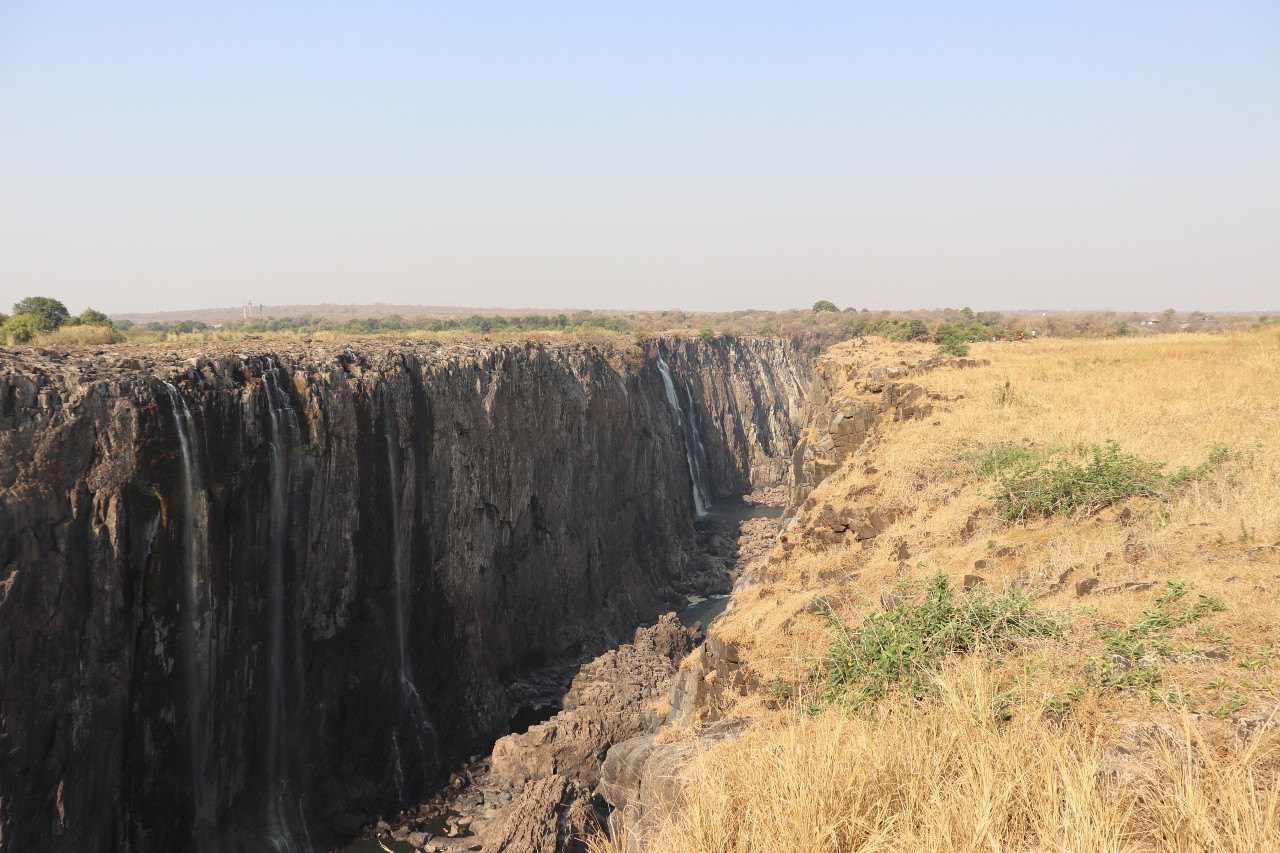 Increasing tourism, currently at over one million visitors per annum, and the related services in the Victoria Falls area add to the challenge. Large scale tourist movement requires robust waste management practices and the use of mass transportation and the fuel burn from aircraft adds to air pollution; civilian aircraft account for the emission of 3% of all carbon dioxide created by man and a similar amount of nitrous oxide. A life-cycle assessment of global tourism – including consumables such as food from eating out and souvenirs – reveals that the actual carbon footprint is closer to 10%. The high-polluting industry is becoming increasingly problematic as the world gets richer and there is more demand for luxury travel. The global tourism industry as a whole has been growing at an annual rate of around 5%, outpacing the growth of international trade.
The wasteWOIMA® waste-to-energy power plant offers an alternative power generation solution to using fossil fuels. It simultaneously ensures that waste is recycled into energy efficiently, supports the local waste management practices and promotes climate action by preventing solid waste from generating methane, a greenhouse gas 25 times worse than CO2.
Read more about wasteWOIMA® power plant
Contact WOIMA, if you see yourself as collaboration partner in saving the planet. Ask more about turning waste into wellbeing with WOIMA Circular Economy Solutions.

www.woimacorporation.com / https://www.recomill.com/
WOIMA Social Media accounts
  WOIMA Youtube channel
  WOIMA LinkedIn page
   WOIMA Twitter page
   WOIMA Facebook page