We have updated the Russian contents of the WOIMA waste collection and reception and pre-sorting activities. We provide step-by-step description of the waste pre-sorting process and about or expertize to support good waste collection and reception practises to enable the higher the level of waste source sorting. This makes easier to recycle inert materials and run power plant more efficiently. On below you can read in Russian more about our waste pre-sorting and waste collection capabilities.
There is a constant growing demand for WOIMA's solutions in the Russian market and we want to be able to provide information about our solutions in Russian. We have also been able to cooperate with the Finnish-Russian Chamber of Commerce (FRCC) recently. . We also offer some of our brochures in Russian. You can also visit our Russian website here.
ХРАНЕНИЕ И ПОДАЧА ОТХОДОВ
После того, как отходы поднимаются с полигона, первым этапом является их сортировка. Сортировка может выполняться автоматически или вручную. Цель сортировки – отделить все негорючие материалы, такие как металлы, стекло, отходы электроники и т.п. Эти отходы не обладают теплотворной способностью и могут только помешать процессу сгорания. Эти материалы впоследствии перерабатываются как сырьевые материалы. Оставшиеся горючие отходы измельчаются до частиц подходящего размера.
В процессе подачи отходов имеются три различных промежуточных накопителя, обеспечивающих плавную работу и снижающих эксплуатационные затраты:
1. Бункер-приемник способен вмещать отходы в объеме, достаточном для двух недель работы, т.е. 1400 тонн.
2. Дозирующий буферный накопитель вмещает объем топлива, достаточный приблизительно для 5 часов работы (20 тонн)
3. Загрузочный лоток способен переносить четыре тонны за раз на протяжении одного часа.

В нормальных условиях эксплуатации отходы (топливо) автоматически передаются из хранилища в камеру сгорания по конвейеру. Во время технического обслуживания системы подачи или в случае неисправностей оборудования отходы могут перемещаться и подаваться с помощью фронтального погрузчика.
СБОР И ПРИЕМКА ОТХОДОВ
Работа энергетической станции начинается с приемки отходов. Если отходы разделяются по типу, то каждую отработанную фракцию можно хранить в индивидуальном бункере. Обычные отходы сбрасываются в приемный бункер для обычных отходов или в некоторых случаях вывозятся на поле для отходов. Решение зависит от местных условий. В сухих регионах большие поля для отходов позволяют просушивать отходы в течение некоторого времени, в то время как в дождливых регионах требуется наличие закрытого или как минимум имеющего крышу места для приемки и хранения отходов. Влажность оказывает значительное влияние на теплотворную способность и сгораемость отходов.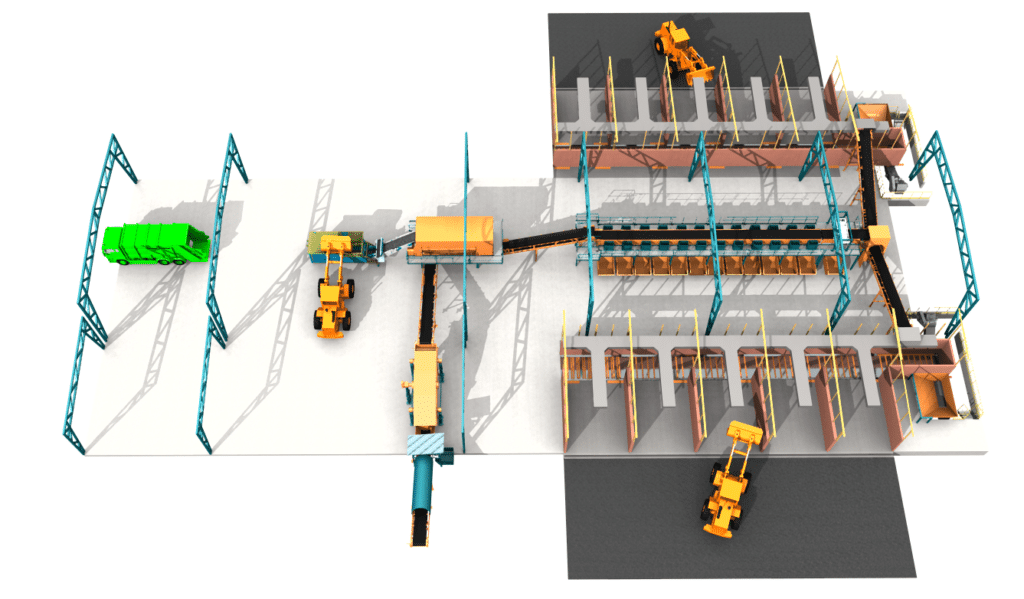 Сбор отходов обычно не входит в сферу нашей деятельности, но мы можем предложить наш опыт в этой области. Понятно, что чем выше уровень сортировки отходов, тем легче переработать инертные материалы и тем более эффективно работает энергетическая станция.

WOIMA Corporation is a Finnish supplier of best-in-class waste-to-value products, projects and services worldwide. We have developed solutions that enable us, and the customer, to transform and recycle virtually any waste stream into raw materials and energy.  At WOIMA we combine Finnish engineering know-how in waste management with power generation design expertise. These solutions are used in Finland every day. They support the circular economy ideology and ensure that less than 1% of Finland's waste ends up in landfills.
Our mission is to improve quality of life both locally and globally, as well as empower people to utilize waste as a commodity. Our decades of international project management experience ensure an on-time, in-budget and high-quality WOIMA solution delivery across the globe.
WOIMA SOCIAL MEDIA ACCOUNTS

---
  WOIMA YouTube channel
  WOIMA LinkedIn page
   WOIMA Twitter page
   WOIMA Facebook page