WOIMA Press Release 11 February 2021
WOIMA Finland Oy is proud to announce a new Board Member as Tomas Harju-Jeanty joins WOIMA's Board of Directors.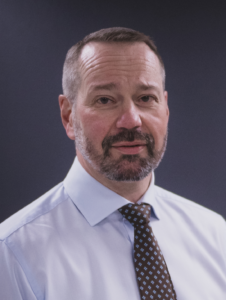 Tomas has a strong background in leading global energy and environmental technology businesses from three different continents. Prior to his current role as the CEO of Sumitomo SHI FW Energia Oy, Tomas was President of Power Systems and Technology at Amec Foster Wheeler (UK) and before that CEO of Foster Wheeler (USA) Global Power's operating groups in Europe and in Asia. Tomas brings the Board of Director perspective and insight from several Sumitomo companies, Indian and Chinese JV companies and a growing energy storage company in the UK. 
"I am very delighted to welcome Tomas to WOIMA's BoD. Tomas brings us a wealth of experience in global power projects and help us drive our vision of carbon neutral waste-to-energy solutions", WOIMA COB Matti Manner says. 
"We are all excited about the SFW Partnership as it takes us to a next level. Having Tomas in our Board will give us competitive advantage through his decades–long experience in global project delivery environment and energy business." WOIMA CEO Henri Kinnunen says.
For further information, please contact:
Matti Manner
Chairman of the Board
+358 400 521 304
matti.manner@woimacorporation.com

WOIMA Corporation is a Finnish supplier of best-in-class waste-to-value products, projects and services worldwide. We have developed solutions that enable us, and the customer, to transform and recycle virtually any waste stream into raw materials and energy.  At WOIMA we combine Finnish engineering know-how in waste management with power generation design expertise. These solutions are used in Finland every day. They support the circular economy ideology and ensure that less than 1% of Finland's waste ends up in landfills.
Our mission is to improve quality of life both locally and globally, as well as empower people to utilize waste as a commodity. Our decades of international project management experience ensure an on-time, in-budget and high-quality WOIMA solution delivery across the globe.
WOIMA SOCIAL MEDIA ACCOUNTS

---
  WOIMA YouTube channel
  WOIMA LinkedIn page
   WOIMA Twitter page
   WOIMA Facebook page