USE CASE: Industrial Waste Streams to Energy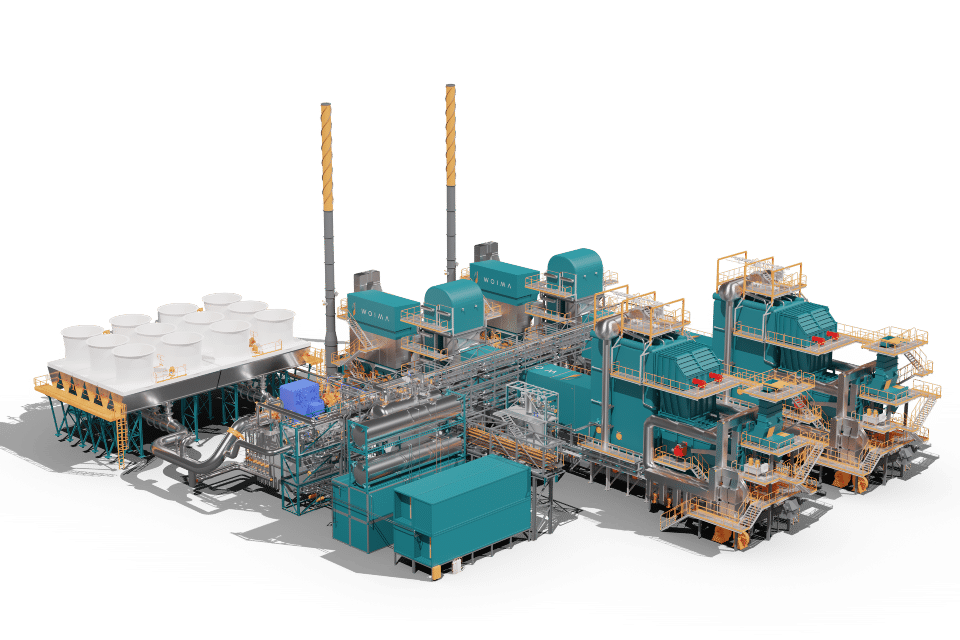 Industrial processes generate some 40 billion tons of solid and liquid waste fractions across the globe annually. This is more than half of all the generated waste. These waste streams require huge investments for processing and cleaning in order to protect people and the nature. Our wasteWOIMA® power plant offers a simple answer to the problem by recycling waste into energy. The robust grate incineration accepts a wide range of solid and liquid waste streams, provided they are flammable. The high incineration temperature destroys most harmful
compounds and the flue gases are treated carefully to prevent air emissions.
Are you interested in this case? Please download a copy of the use case, for free. Click the link below

WOIMA Use Case Industrial Waste Streams to Energy
Follow us in Social Media
  WOIMA Youtube channel
  WOIMA LinkedIn page
   WOIMA Twitter page
   WOIMA Facebook page
Waste Management
Creating new business potential
Simplifying waste logistics
Reducing environmental impacts
Matching future regulations
Postponing landfill investments
Green image benefits
Power & Utility
Decentralizing power generation
Enabling off-grid solutions
Offering fuel & production flexibility
Harnessing endless fuel source
Utilizing carbon credit schemes
Fast plant delivery
Investors
Excellent return on investment (ROI)
Scalable business model
Diversified investment portfolio
Vendor arranged funding
Fast project roll-out
Plant relocation option
Other Stakeholders
Turning waste into local welfare
Health & environmental benefits
Local reliable energy supply
Educational & job opportunities
Improving living conditions
Implementing development funding