Use Case: Organic Waste Power Generation Solution
Mankind has utilized olive trees and oil palms for cooking oil for thousands of years. But during our modern era, the production by-products have become a major problem. Production quantities are so huge that the left-over material; empty fruit bunches, palm oil mill effluent and palm kernel shells from oil palms, as well as olive mill waste are threatening local ecosystems, polluting ground water, and eventually affecting people's health and livelihood.
The wasteWOIMA® power plant uses also organic waste fractions, such as olive mill waste (OMW), empty fruit bunches (EFB), palm oil mill effluent (POME) and palm kernel shell (PKS) to generate super-heated steam, electricity, thermal energy and/or potable water. Creating energy from a leftover fuel, while protecting the environment from the impact of these production by-products.
Read Organic Waste Power Generation Solution
See all use cases and other downloadable contents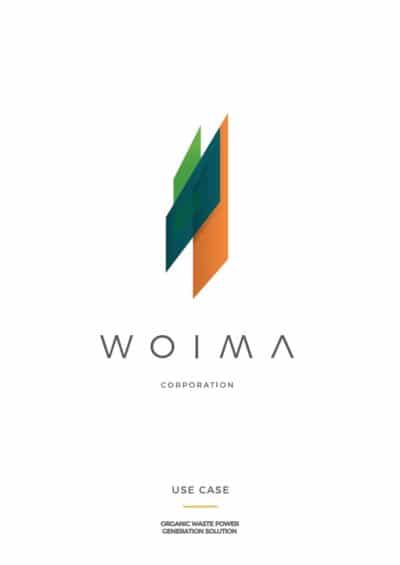 Follow us in Social Media
  WOIMA Youtube channel
  WOIMA LinkedIn page
   WOIMA Twitter page
   WOIMA Facebook page
Waste Management
Creating new business potential
Simplifying waste logistics
Reducing environmental impacts
Matching future regulations
Postponing landfill investments
Green image benefits
Power & Utility
Decentralizing power generation
Enabling off-grid solutions
Offering fuel & production flexibility
Harnessing endless fuel source
Utilizing carbon credit schemes
Fast plant delivery
Investors
Excellent return on investment (ROI)
Scalable business model
Diversified investment portfolio
Vendor arranged funding
Fast project roll-out
Plant relocation option
Other Stakeholders
Turning waste into local welfare
Health & environmental benefits
Local reliable energy supply
Educational & job opportunities
Improving living conditions
Implementing development funding