WOIMA Board of Directors
Matti Manner (COB) has nearly 20 years of business development experience in global environment while working for companies such as ABB and Prohoc.
Throughout his career, Matti have had several leading positions, and currently is the CEO of Prohoc Oy and acts as Chairman of the Board in WOIMA Finland Oy, RECOMILL Oy and Jakamo Oy. Matti holds a Master's degree in Industrial Management and Economics.
Matti Manner LinkedIn Profile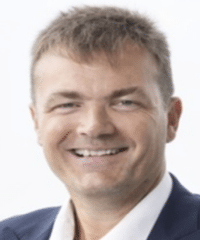 Stefan Damlin is currently working as the CEO of the Vaasan Sähkö electricity utility company. Stefan has 25 years experience from different global leadership positions at Wärtsilä, the global leader in advanced technologies and complete lifecycle solutions for the marine and energy markets.
Most recently Stefan worked as MD for Wärtsilä Finland Oy and managed the global Medium Bore Business Line end-to-end. Stefan has Board experience e.g from ramping up two Joint Venture engine manufacturing companies in China as from the Bank sector as Board Member in Aktia Bank.
Stefan Damlin LinkedIn Profile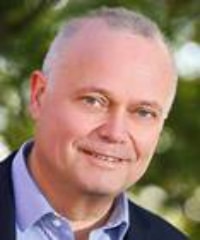 Ralf Lindbäck has successfully followed a career specializing in legal matters relating to complex international transactions in the energy sector. Working with foreign administrations and global clients has further broadened Ralf's understanding of different legal systems, while also enhancing his reputation and track record in international dispute resolution.
Ralf is a member of FAA (Helsinki), CIArb (London) and the European Advisory Board of the International Institute for Conflict Prevention & Resolution (New York).
Ralf Lindbäck LinkedIn Profile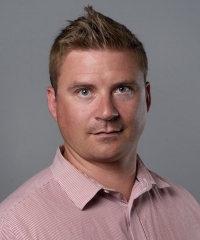 Andreas Back started his career at the Finnish Export Credit Agency Finnvera back in 2004 and has over 15 years of experience with customer financing and project development. Altogether, Andreas has successfully contributed to raising long term corporate debt and limited recourse financing for customers in an aggregate amount of over USD 1 billion, representing over 1GW of green field power generation and maritime projects at Wärtsilä.
He has also been a guest lecturer at several universities over the past years, teaching the basics of Project Finance to students. Andreas holds a Master of Science (Economics and Business Administration) degree from Swedish School of Economics and Business Administration in Helsinki.

Andreas Back LinkedIn Profile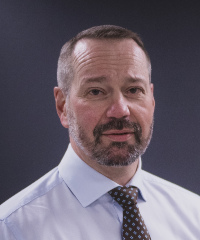 Tomas Harju-Jeanty is currently working as the CEO of the Sumitomo SHI FW Energia Oy. Tomas has a strong background in leading global energy and environmental technology businesses from three different continents.
Prior to his current role, Tomas was President of Power Systems and Technology at Amec Foster Wheeler (UK) and before that CEO of Foster Wheeler (USA) Global Power's operating groups in Europe and in Asia. Tomas brings the Board of Director perspective and insight from several Sumitomo companies, Indian and Chinese JV companies and a growing energy storage company in the UK. 

Tomas Harju-Jeanty LinkedIn Profile
Board of Management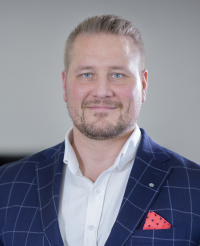 Henri Kinnunen (CEO) has a reputable international business experience with Finnish technology company Wärtsilä, working with large scale strategic projects in Russia, Brazil and in China.
Henri has a vast experience in leading large global industrial projects with multinational involvement in challenging location successfully. Henri holds a Master's degree in both Mechanical Engineering and in Industrial management and Economics.
Henri Kinnunen LinkedIn Profile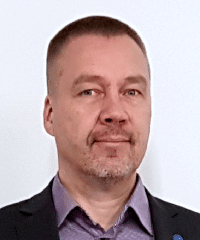 Tapio Gylling (COO) has worked over 20 years in numerous leading positions in companies with global business presence mainly in project and sales management. Tapio holds a Master's degree in Economic Sciences.
Tapio's experience in constructing and developing sales channels especially in Africa, Middle East and Asia regions provides an unique and highly sought insight from the emerging countries and markets.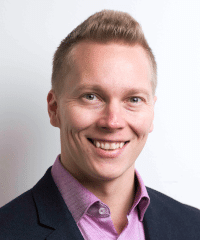 Tapani Korhonen (CTO) has over 10 years of experience in leading plant and project design, maintenance and service activities in Finland and in South America.
Tapani holds a Bachelor's degree in Mechanical Engineering and possess an extensive knowledge of automation systems while working for Kongsberg which is global industry leader in high technology automation systems.
Tapani Korhonen LinkedIn Profile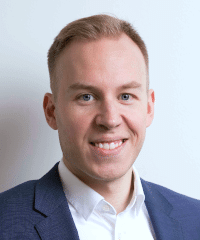 Joona Piirto (CPO) have 10 years of experience in developing and leading Project and Quality Management activities both in SMEs and while working for Wärtsilä.
Joona has experience of establishing and improving operations and processes throughout the whole supply value chain of globally operating companies. Joona's education includes Master's degree in Industrial Management and Economics and Bachelor's degree in Mechanical Engineering.

Joona Piirto LinkedIn Profile
---

WOIMA Finland Oy has its main focus in to developing the waste-to-energy and waste-to-fuel technologies in the small and medium scale range. We will increase economic, environmental and social well-being in emerging countries by delivering best-in-class waste-to-energy solutions and services.
WOIMA, with its vision of decentralized waste management, will not only revolutionize the way waste is handled today, but it will radically and readily improve local quality of life and empower people by utilizing waste as a commodity instead of discarding it as refuse. We will combine the Finnish engineering know-how in waste management with power plant design expertise to produce results that will completely change the competitive landscape in waste management.
Contact Us
WOIMA Company Brochure
WOIMA Social Media accounts

---
  WOIMA Youtube channel
  WOIMA LinkedIn page
   WOIMA Twitter page
   WOIMA Facebook page
Visiting and Postal address
WOIMA Finland Oy
Virtaviiva 8F
65320 Vaasa FINLAND
tel. +358 6 315 7700
Directions
VAT number: 2810186-6
contact: info@woimacorporation.com