Use Case: Landfill Rehabilitation for Housing Purposes
Urbanization is an ever-accelerating trend especially in the developing world. People are moving to cities in search of a better future and thus burdening the already struggling waste management system to its limits. Waste is simply discarded in street corners or dumped in over-stretched landfills in the midst of residential areas, even though this space would be sorely needed for housing or infrastructure development purposes.
Landfills have historically been founded, or formed, on the edge of towns and cities. The less waste collection infrastructure there is, the closer the landfill typically is. Modern cities are now expanding around, and sometimes even on top of, the old landfills.
Read Landfill Rehabilitation for Housing Purposes Use Case
See all use cases and other downloadable contents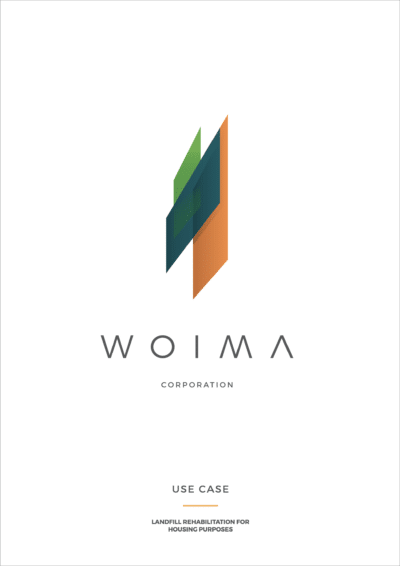 Follow us in Social Media
  WOIMA Youtube channel
  WOIMA LinkedIn page
   WOIMA Twitter page
   WOIMA Facebook page
Waste Management
Creating new business potential
Simplifying waste logistics
Reducing environmental impacts
Matching future regulations
Postponing landfill investments
Green image benefits
Power & Utility
Decentralizing power generation
Enabling off-grid solutions
Offering fuel & production flexibility
Harnessing endless fuel source
Utilizing carbon credit schemes
Fast plant delivery
Investors
Excellent return on investment (ROI)
Scalable business model
Diversified investment portfolio
Vendor arranged funding
Fast project roll-out
Plant relocation option
Other Stakeholders
Turning waste into local welfare
Health & environmental benefits
Local reliable energy supply
Educational & job opportunities
Improving living conditions
Implementing development funding