We are pleased to announce Anton Mattsson joining the WOIMAteam. Anton joins the Team as Project Engineer and he will start the WOIMA journey today Tuesday, October 6.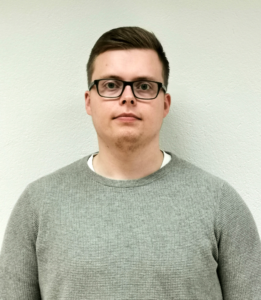 As a Project Engineer, Anton will be a key player of our project management team and he will take a leading role delivering our Customer projects. Anton's key activities will include planning, integrating and synchronizing the project activities with internal and external project stakeholders.
Prior to joining WOIMA, Anton has worked in pipe manufacturing industry and he has extensive know-how from project management. Anton holds a Bachelor of Engineering degree from Novia University of Applied Sciences.
– I am excited to become a part of WOIMA team. The challenging assignments, intriguing vision, and the discussion with WOIMA's management convinced me of this opportunity. I am truly looking forward to future, Anton says.
Chief Project Officer Joona Piirto is delighted to see Anton Mattsson joining WOIMA team.
– Anton will further strengthen our project management capabilities with his resourceful and entrepreneurial approach. He is an ideal addition to our team, and Anton being part of our team contributing to our mission enables us to take yet another step towards successful project deliveries in the future.
Welcome aboard Anton!
WOIMAtalent – see our open positions

WOIMA Corporation is a Finnish supplier of best-in-class waste-to-value products, projects and services worldwide. We have developed solutions that enable us, and the customer, to transform and recycle virtually any waste stream into raw materials and energy.  At WOIMA we combine Finnish engineering know-how in waste management with power generation design expertise. These solutions are used in Finland every day. They support the circular economy ideology and ensure that less than 1% of Finland's waste ends up in landfills.
Our mission is to improve quality of life both locally and globally, as well as empower people to utilize waste as a commodity. Our decades of international project management experience ensure an on-time, in-budget and high-quality WOIMA solution delivery across the globe.
WOIMA SOCIAL MEDIA ACCOUNTS

---
  WOIMA YouTube channel
  WOIMA LinkedIn page
   WOIMA Twitter page
   WOIMA Facebook page