The Maldives are an archipelago of 1,200 coral islands grouped into 26 coral atolls (200 inhabited islands, plus 80 islands with tourist resorts) in the Indian Ocean comprising a territory spanning roughly 300 square kilometers. They lie south-southwest of India and are considered part of Southern Asia. the Maldives is one of the world's most geographically dispersed sovereign states as well as the smallest Asian country by land area and population, with around 450,000 inhabitants. Malé is the capital and most populated city with a population of 130,000 and an area of 6 square kilometers.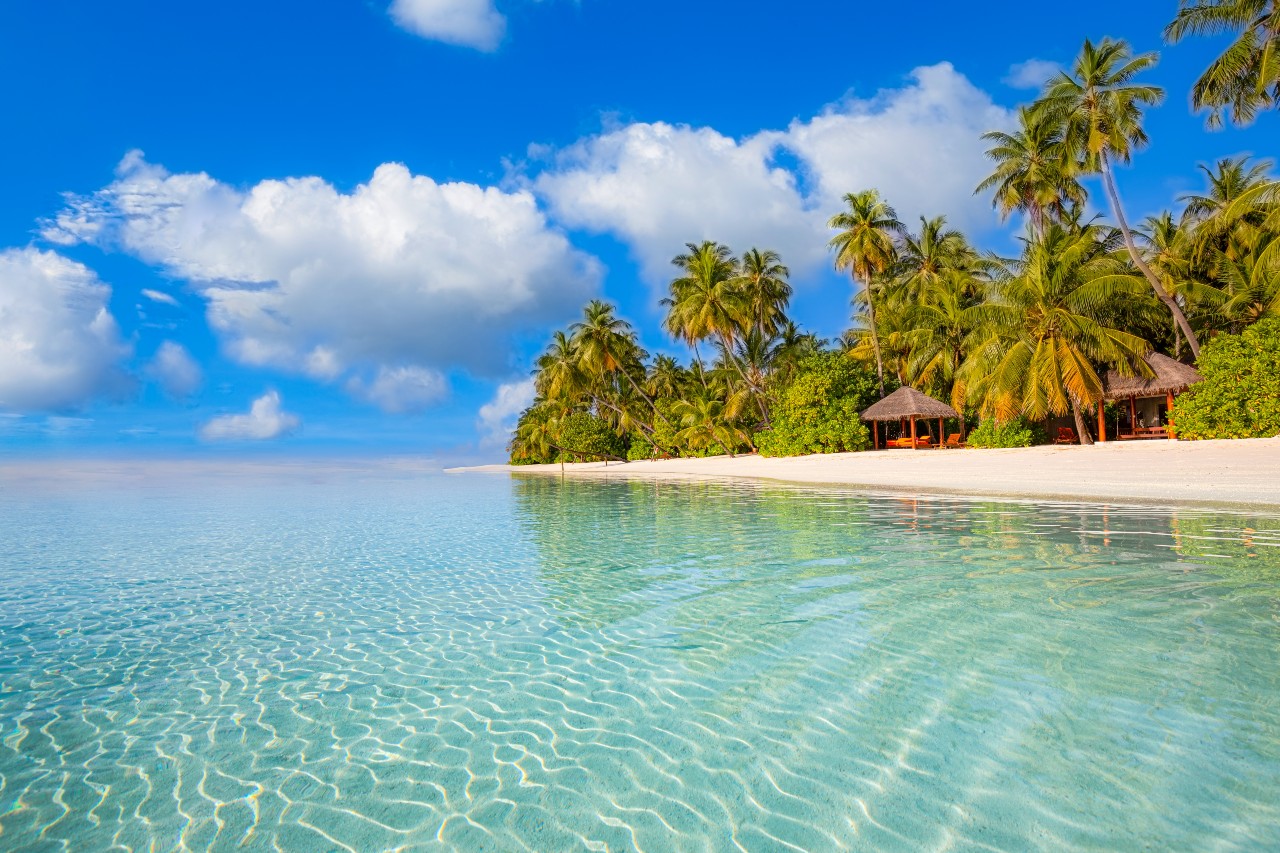 The low-lying coral islands of the Maldives scarcely rise more than 2m above sea level — except in one place: the "rubbish island" of Thilafushi, where 15-meter-high mounds of waste are heaped in a once-pristine lagoon. The tropical archipelago attracts more than 1.3 million tourists each year, drawn by its natural beauty and marine life. But behind its pristine image lie a growing range of pressing environmental problems. Sewage from the densely populated capital Malé is dumped untreated 200m offshore and currents often bring it straight back. And Thilafushi, which lies close to Malé and is where much of the country's raw waste ends up, is a growing environmental blight, as well as an eyesore.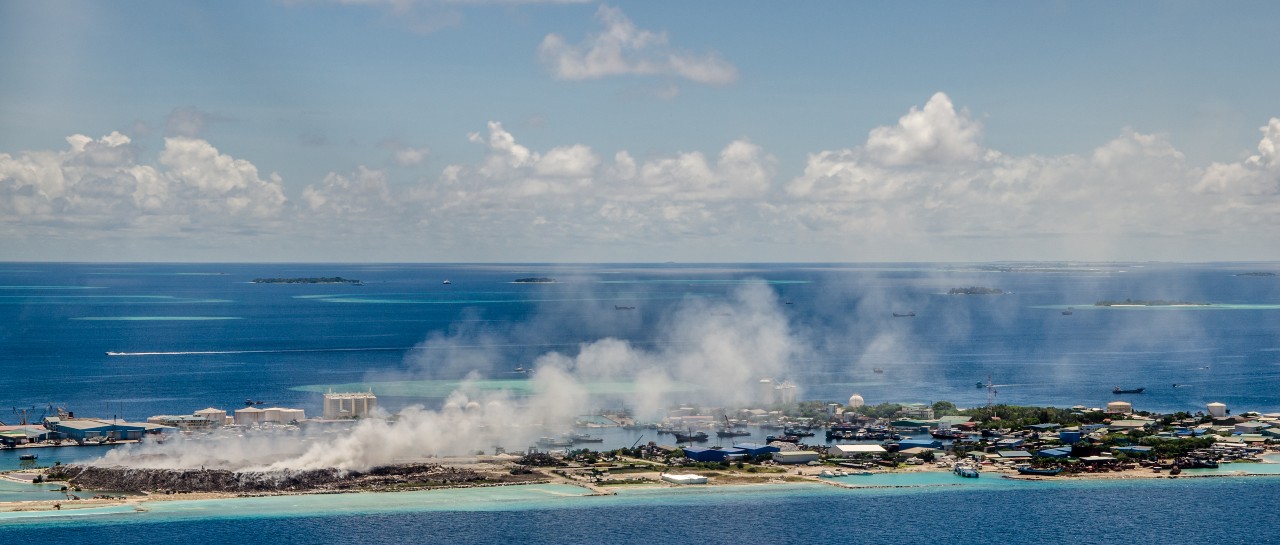 On the island, hundreds of migrant workers labor without safety equipment to process and burn mountains of trash, which includes batteries, asbestos and untreated medical waste. With plastic bottles, bags, food cans and other detritus floating from its shores into the Indian Ocean, and plumes of smoke rising from smoldering mounds of waste, Thilafushi demonstrates the price of rising prosperity, increasing tourism and population growth in this tiny emerging nation. Construction of reclaimed land, itself filled in with waste, began on Thilafushi in 1992 as the Maldives' tourism industry rapidly expanded. Since then the island has been the final destination for waste from many of the country's 105 tourist resorts as well as its capital Malé. The amount dumped has reached at least 500 tons per day and with tourist arrivals continuing to rise there is little prospect of rubbish volumes declining.
The World Bank has recently approved $17.5 million in financing to help improve solid waste management in selected areas in Maldives. This project will help Maldives manage its waste in a more efficient and environmentally friendly manner, which is key to maintaining Maldives' position as a premier tourist destination.
With the Maldives generating about 350,000 tons of solid waste annually, the management of solid waste is a pressing environmental issue in this popular tourist destination. Recent estimates indicate that solid waste is generated at a rate of 1.8 kg per person per day in Malé, 0.8 kg per person per day on the other inhabited islands, and 3.5 kg per person per day in resort islands.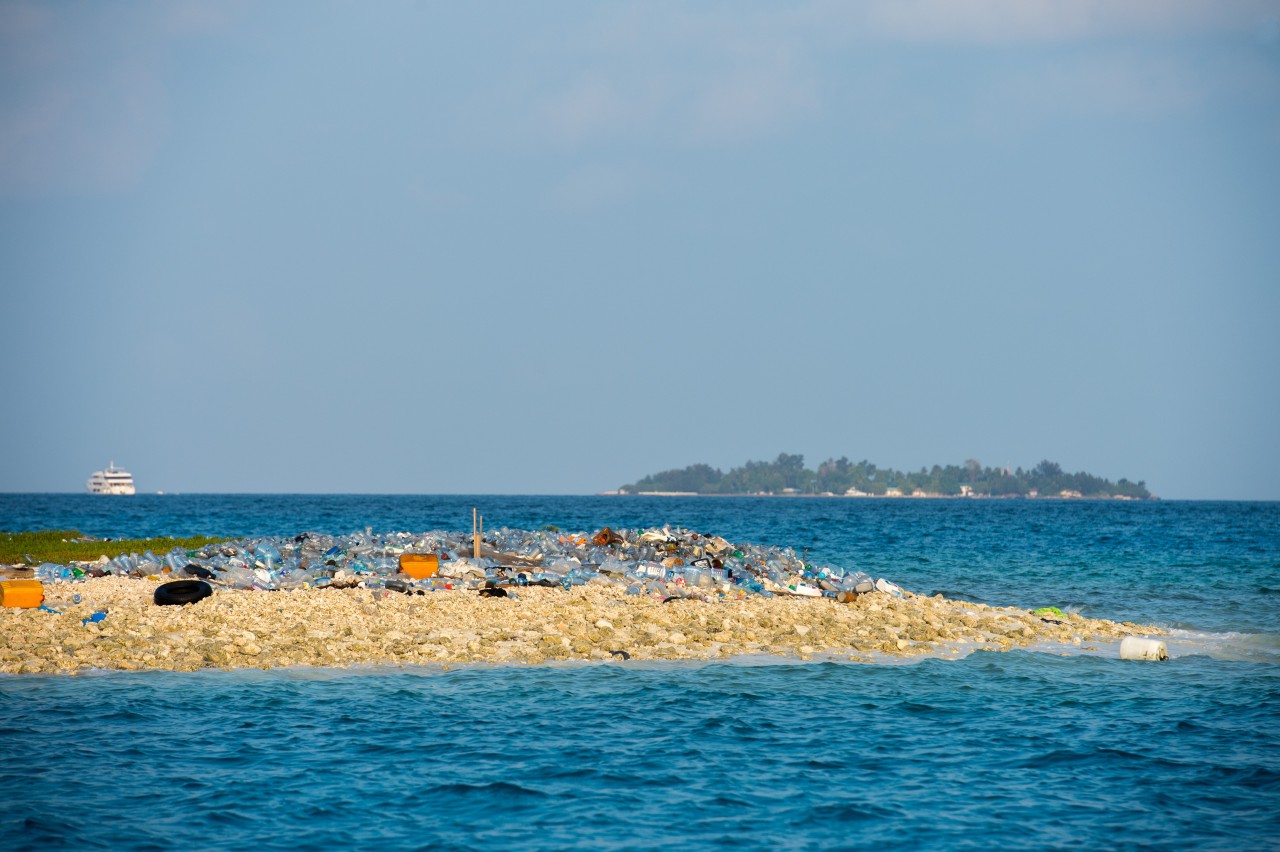 The new Maldives Clean Environment Project builds on experience from the Bank-financed Maldives Environmental Management Project (MEMP), which closed in June 2016. Through the new project, the Bank will continue its support to the Government's "Clean Maldives" initiative – which aims to manage waste in a sustainable manner.
WOIMA has the perfect solution to support the "Clean Maldives" initiative. We have developed a modular wasteWOIMA® waste-to-energy power plant that is prefabricated into standard containers and thus easy and fast to deliver anywhere in the world. It recycles the waste into raw materials and energy in the most efficient manner reducing the waste quantity by over 95%. And if requirements change over time, the power plant can be dismantled and relocated elsewhere leaving just the concrete base slab behind.
Read more about Holiday Resort Waste-to-energy Solutions and download it for free
Contact WOIMA, if you see yourself as collaboration partner in saving the planet. Ask more about turning waste into wellbeing with WOIMA Circular Economy Solutions.

www.woimacorporation.com / https://www.recomill.com/
WOIMA Social Media accounts

---
  WOIMA Youtube channel
  WOIMA LinkedIn page
   WOIMA Twitter page
   WOIMA Facebook page