Clean Energy Hidden in Waste
Landfills and dumpsites around the world are filling up. In 2018, humanity generated over 2.5 billion tons of municipal solid waste. In the next 30 years, that figure is expected to grow to over 4 billion.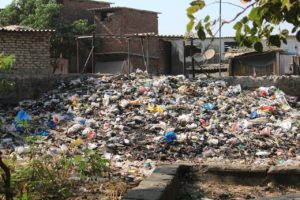 UN Environment's International Environmental Technology Centre is searching for solutions to this challenge and notes that landfills emit 19 times more CO2 than energy recovery plants, which also have the potential to reduce the volume of waste entering landfills by up to 90 per cent. Thus, thermal waste-to-energy solutions have a significant impact in the fight against global warming and environmental pollution.
Waste-to-energy plants have been around for over 100 years, but today their use is on the rise, with many seeing the plants as a sustainable solution to growing waste challenges.
This phenomenon is especially apparent in Asia, where some 1,200 of the 1,700 plants worldwide are found.
China is on track to increase the number of their plants by over 50 per cent. The implementation of thermal waste-to-energy has some technical challenges, such as waste characteristics, and governance challenges, which include social, financial and legislative aspects. These factors must be considered to ensure sustainable operations, but they can be overcome since the benefits of waste-to-energy solutions far exceed the costs.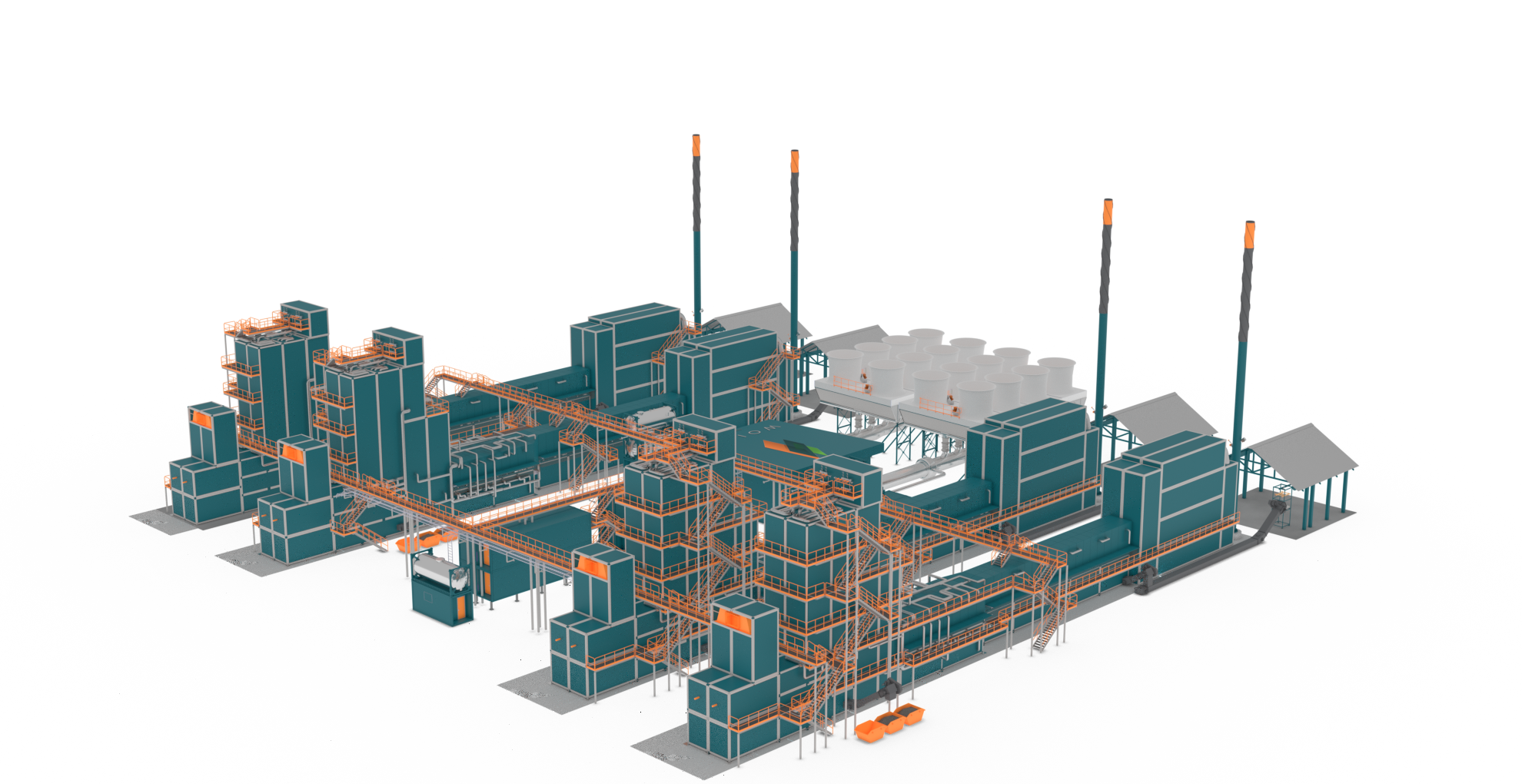 Waste-to-energy reduces greenhouse gas emissions by replacing waste disposal in landfills and open burning of waste. Open burning does not happen at a high-enough temperature for complete combustion, so emissions are dirty. And in landfills, biomaterial will decompose and emit methane, a powerful greenhouse gas 28 times more potent than CO2. The world's most advanced regions, mostly found in Northern Europe, now treat up to 50% of waste using this technology. These countries have replaced their landfills with waste-to-energy plants, some which are even located in city centres, without health risks of any kind to residents. Moreover, through the implementation of waste-to-energy facilities, these countries have achieved landfilling rates of less than 3%. Advanced technologies help to burn waste at extremely high temperatures, which ensures complete combustion. In fact, the air emissions from waste-to-energy facilities following the EU directives in some cases are cleaner than the air flowing in.
Municipal waste is already regarded as a renewable energy source in some countries. Renewable energy generated ten per cent of global electricity among all energy sources in 2015, of which municipal waste contributed to approximately 1 per cent of global renewable energy generation, or 0.01 per cent of total global energy generation, amounting to 52 TWh of electricity.
Globally, more than 200 thermal waste-to-energy plants are currently under construction and will be operational between 2020 and 2023 increasing the energy share considerably. Plants are mostly located in emerging countries in Asia Pacific, including China, Thailand, Vietnam, the Philippines, Indonesia and Myanmar.
The serious situation of our planet requires an urgent change to a waste treatment model that prioritizes reduction, reuse and recycling over disposal, and includes thermal waste-to-energy options. In order to achieve integrated, sustainable waste management, it is necessary to integrate the most advanced technologies, such as those implemented at waste-to-energy plants. At the same time, governments must take action at local level.
The WOIMA solutions; wasteWOIMA® waste-to-energy power plant and WOIMA Ecosystem combining different waste treatment technologies are in the forefront of climate change mitigation. By controlling the methane generation from waste sources and utilizing it in the power generation, we save significant amounts of CO2 equivalent emissions, worth over 10 hectares of Finnish spruce forest per each WOIMA Ecosystem.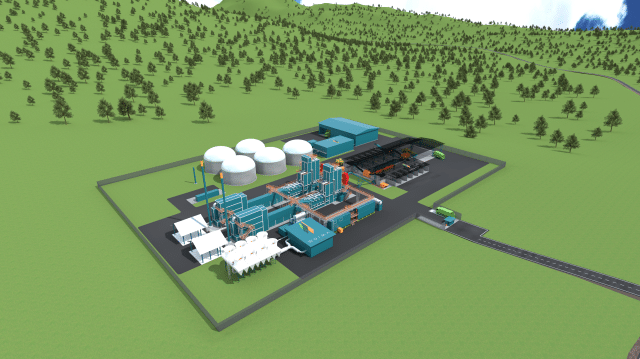 Our WOIMA solutions have been developed with two key targets in mind; reducing the waste-induced challenges and simultaneously offering the emerging countries an opportunity to utilize local fuel (waste) employing local people to generate local wellbeing. It adheres to the strict European emission directives and reduces the waste-related water, soil and air emissions to practically zero.
Did you know how Finland is doing?
Pollution NOT Threatening UNESCO World Heritage Sites – Case Kvarken Archipelago, Finland
Not Drowning in Waste – Case Finland
DOWNLOAD WASTEWOIMA® BROCHURE
FIND OUT MORE ABOUT WASTEWOIMA TECHNICAL SOLUTIONS
CHECK YOUR WASTE CHARACTERISTICS
CONTACT US

www.woimacorporation.com / https://www.recomill.com/
WOIMA Corporation is a Finnish supplier of best-in-class waste-to-value products, projects and services worldwide. We have developed solutions that enable us, and the customer, to transform and recycle virtually any waste stream into raw materials and energy.  At WOIMA we combine Finnish engineering know-how in waste management with power generation design expertise. These solutions are used in Finland every day. They support the circular economy ideology and ensure that less than 1% of Finland's waste ends up in landfills.
Our mission is to improve quality of life both locally and globally, as well as empower people to utilize waste as a commodity. Our decades of international project management experience ensure an on-time, in-budget and high-quality WOIMA solution delivery across the globe.
WOIMA SOCIAL MEDIA ACCOUNTS

---
  WOIMA YouTube channel
  WOIMA LinkedIn page
   WOIMA Twitter page
   WOIMA Facebook page