Producing Power using the 128 ha of Previously Landfilled Waste
At the heart of the solid waste management issue, lies Santo Domingo's mismanagement of its landfill. The city is serviced primarily by the notorious Duquesa Landfill, which is the endpoint for close to 80% of the waste generated by Greater Santo Doming area. Over 100 compactor-type trucks serve about 74% of the area. According to statistics, the number of people served by vehicles is only 33%, while one of the critical assumptions is that 100% of the people should be served. The landfill facility is plagued by frequent fires, lack of regulations and employee safety due to hazardous exposure.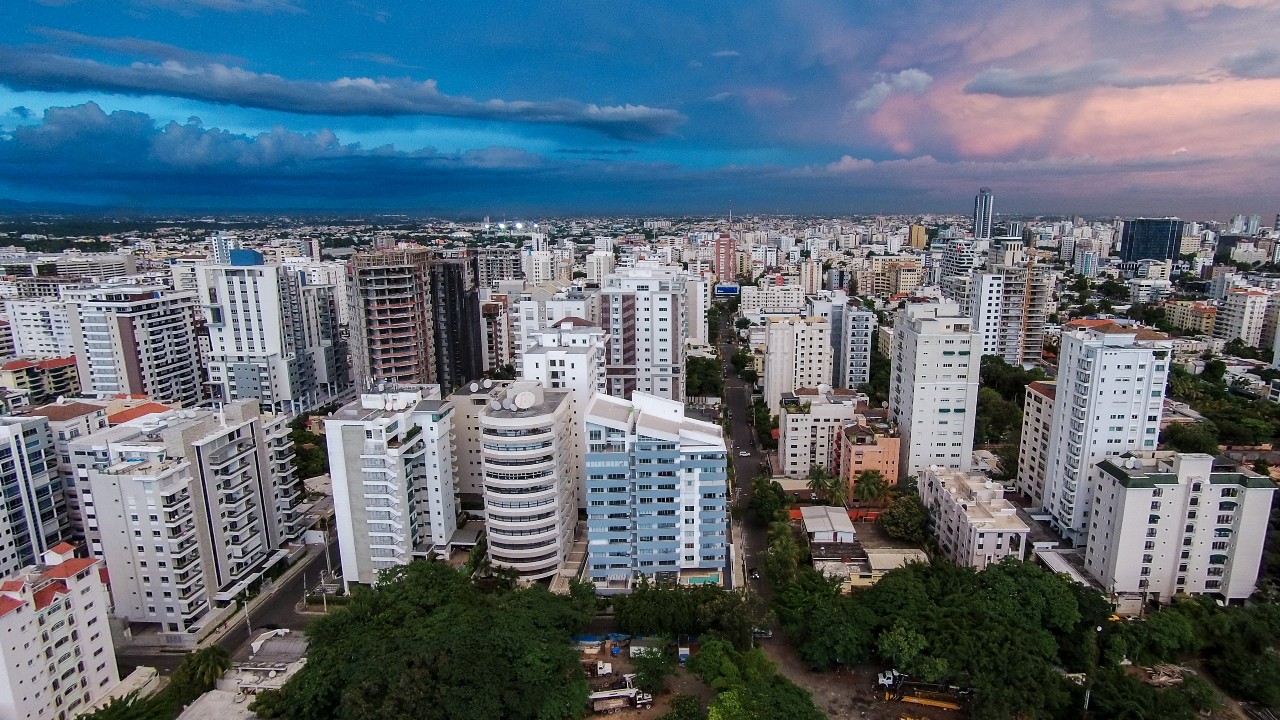 In a city with population of 3 million, waste generation is a continuous process, and its disposal is one of the key concerns of the city. Along with its resident population, the city also hosts a tourist population of 2.5 million every year. On average, each person produces about 1.26 kg of waste per day. One of the key insights from this number is that the waste generated is nearly twice that of many other developing countries, like India, which in its urban areas produces about 0.6 kg of waste per person per day. Due to this massive generation of waste per capita, on average, the city produces a volume of over 4,000 metric tons of garbage per day, which represents half of the country's total waste production.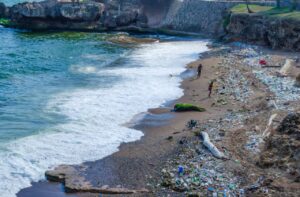 The landfill at Duquesa is the only one serving the region and covers about 128 hectares. One of the major issues of the landfill is that it has reached over 75% of its capacity and can only service Santo Domingo for a few more years beyond 2023. This is one of the main reasons that management of solid waste is a major concern for Santo Domingo and the Dominican Republic as a whole. Once the garbage collected reaches the landfill, a miniscule proportion of it goes through recycling by manual processes. This is one of the most serious problems regarding solid waste as a maximum amount of each load dump is disposed of directly, and the manual recycling process does not follow any safety procedures for the recyclers. Furthermore, the landfill is not sanitized and thus causes a lot of air, water and soil pollution as it discharges directly into the environment. The landfill is also highly prone to methane fires. This overall condition makes the landfill highly unsustainable and hazardous for the environment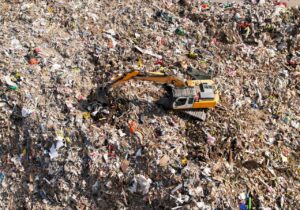 The waste fuel deposited at the landfill contain well over 100,000 TJ of energy. This equals over four million tons of coal or over two point five million cubic meters of light fuel oil (LFO). Comparing it to energy consumption, the average electricity consumption per capita in the Dominican Republic is 1,600 kWh per annum. Thus, assuming a 25 % conversion rate of waste fuel landfill-mined at Duquesa to electricity, the waste fuel could power the city of Santo Domingo with population of 3.5 million for close to two years.
Landfill-mining is a relatively straight-forward process. Excavators and other standard mining equipment are used to dig into the existing landfill. The waste material is fed to sorting machinery, where non-combustibles (decomposed biomaterial, soil, gravel etc.) and recyclables such as metals and glass are separated. The remaining waste, consisting mostly of wood-based materials, plastics, and textiles, is fed to the wasteWOIMA® waste-to-energy power plant and incinerated for energy. This can be in the form of thermal energy (heating or cooling), electricity or a combination of both utilized by local people and industries.
Our offering to landfill-mining, the wasteWOIMA® WtE plant, is a robust solution for combusting different waste streams, including landfill-mined waste, to energy. A single boiler island (WOIMAline) wasteWOIMA® plant used roughly 40,000 to 50,000 tons (~100,000 to 200,000 m3) of waste fuel freeing about one acre to one hectare of land per annum. Several WOIMAlines can be integrated to create a larger power plant. Once all the waste at the landfill has been used, the modular plant can be dismantled and relocated elsewhere. The earlier separated soil and clean bottom ash resulting from the incineration process can then be used to landscape the former landfill area.
Follow our blog series on landfill-mining as we travel through some of the world's largest landfills and dumpsites and asses their power generation potential.
Read more about our landfill-mining solution below
RELOCATING THE POWER PLANT WITH EASE
Read more about our carbon-neutral waste-to-energy solutions below:

Read more about us at www.woimacorporation.com
WOIMA Corporation is a Finnish supplier of best-in-class waste-to-value products, projects and services worldwide. We have developed solutions that enable us, and the customer, to transform and recycle virtually any waste stream into raw materials and energy.  At WOIMA we combine Finnish engineering know-how in waste management with power generation design expertise. These solutions are used in Finland every day. They support the circular economy ideology and ensure that less than 1% of Finland's waste ends up in landfills.
Our mission is to improve quality of life both locally and globally, as well as empower people to utilize waste as a commodity. Our decades of international project management experience ensure an on-time, in-budget and high-quality WOIMA solution delivery across the globe.
WOIMA SOCIAL MEDIA ACCOUNTS

---
  WOIMA YouTube channel
  WOIMA LinkedIn page
   WOIMA Twitter page
   WOIMA Facebook page