Generating Power using the 94 ha of Previously Landfilled Waste
In Port-au-Prince, Haiti the current Municipal Solid Waste (MSW) problem is overwhelmingly complex and inextricably linked to the geographic context: political instability, weak governance, inadequate human and financial resources, and insufficient disposal procedures. Despite the growing list of Haiti's economic and environmental woes of which waste is merely one, solutions are both available and accessible in cities like Port-au-Prince that engage members of the Haitian population and create sustainable opportunities for both employment and environmental remediation.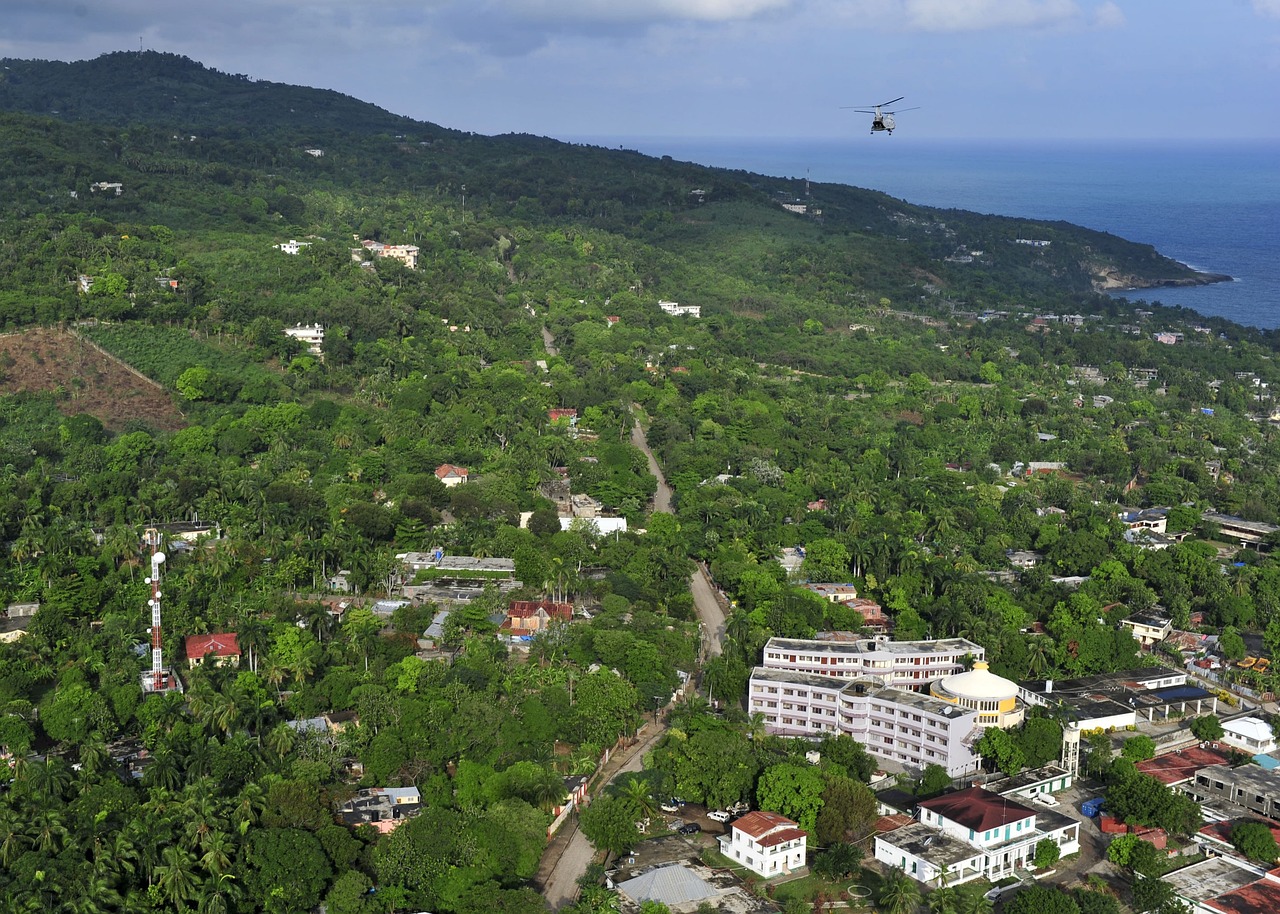 Insufficient landfilling practices are only one part of the challenge. Waste collection rates are approximately 12% nationwide and 37% for Port au Prince meaning that majority of the waste is left on the street or dumped in drainage canals, causing serious flooding after heavy rains. In Port-au-Prince, about 3,000 metric tons of municipal solid waste is generated per day – more than one million tons per year. The uncollected and uncontrolled waste leads to severe health and environmental issues, such as air pollution, respiratory ailments, diarrhea, dengue fever, and cholera.
About 60 per cent of Haiti's nearly 10.5 million people struggle to live on about $2 a day or less, and about half the country is undernourished. Therefore, the landfill, home to about 500 families, offers the only source of income for so many. Unfortunately, the waste pickers, as well as residents of the area and surrounding areas – are continually exposed to smoke, mosquitoes, vermin, rats, goats, and fat pigs. Dark plumes of smoke fill the air as refuse is burned into ash.
The primary disposal site for the entire country is the 94-hectare Truitier open-air dump, located ten kilometers from downtown Port-au-Prince in the Cite Soleil neighbourhood, which is estimated to receive 1,000 tons of waste per day. Waste is deposited without treatment less than 100 meters from the coast, with no protection against the flow of leachate into the soil or sea. The site has been in operation for approximately over 30 years. All types of waste are commingled and spread out on its grounds, including medical and bio waste, municipal solid waste, sewage, construction demolition debris, tires, recyclable metals, and other environmentally sensitive wastes. The total volume of dumped waste is estimated to be over thirty million cubic meters.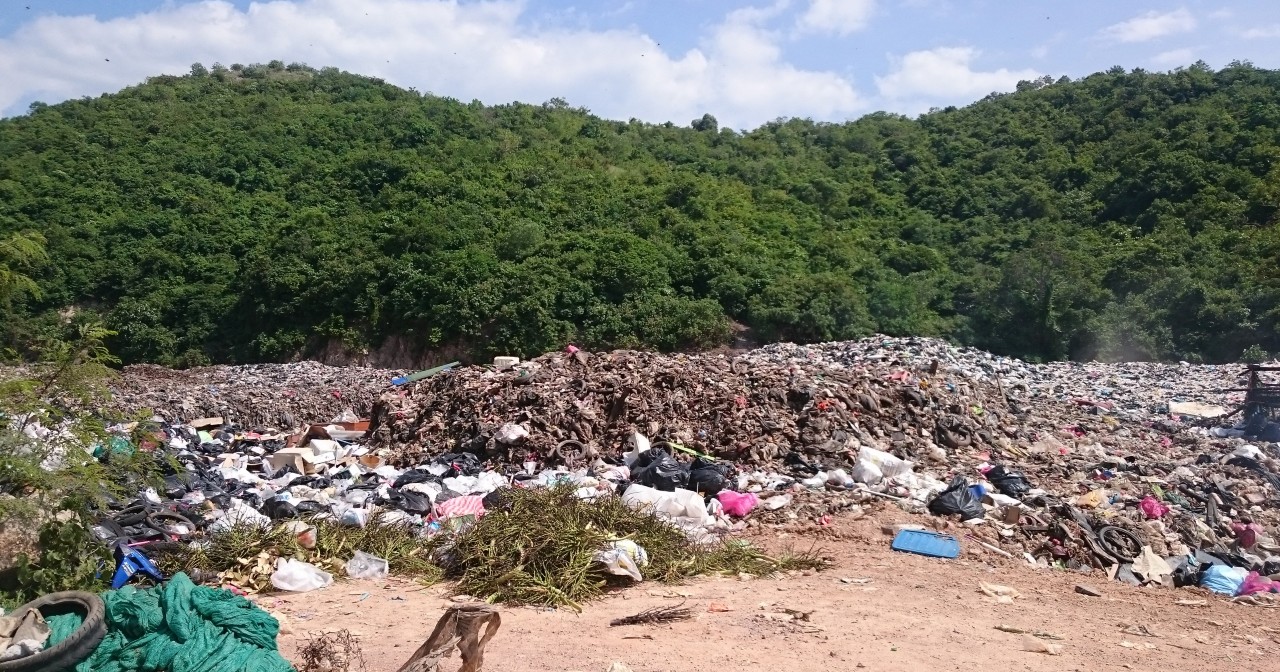 The waste fuel deposited at the landfill contain well over 100,000 TJ of energy. This equals over four million tons of coal or over two point five million cubic meters of light fuel oil (LFO). Comparing it to local energy consumption, the average electricity consumption per capita in Haiti is 40 kWh per annum. Thus, assuming a 25 % conversion rate of waste fuel landfill-mined at Truitier to electricity, the waste fuel could power the city of Port-au-Prince with population of 1.5 million for close to a hundred years.
Landfill-mining is a relatively straight-forward process. Excavators and other standard mining equipment are used to dig into the existing landfill. The waste material is fed to sorting machinery, where non-combustibles (decomposed biomaterial, soil, gravel etc.) and recyclables such as metals and glass are separated. The remaining waste, consisting mostly of wood-based materials, plastics, and textiles, is fed to the wasteWOIMA® waste-to-energy power plant and incinerated for energy. This can be in the form of thermal energy (heating or cooling), electricity or a combination of both utilized by local people and industries.
Our offering to landfill-mining, the wasteWOIMA® WtE plant, is a robust solution for combusting different waste streams, including landfill-mined waste, to energy. A single boiler island (WOIMAline) wasteWOIMA® plant used roughly 40,000 to 50,000 tons (~100,000 to 200,000 m3) of waste fuel freeing about one acre to one hectare of land per annum. Several WOIMAlines can be integrated to create a larger power plant. Once all the waste at the landfill has been used, the modular plant can be dismantled and relocated elsewhere. The earlier separated soil and clean bottom ash resulting from the incineration process can then be used to landscape the former landfill area.
You can read more about the environmental challenge that the Truitier landfill poses here
Follow our blog series on landfill-mining as we travel through some of the world's largest landfills and dumpsites and asses their power generation potential.
Read more about our landfill-mining solution below:
RELOCATING THE POWER PLANT WITH EASE
Find out more about WOIMA landfill leachate management and waste-to-energy-to-water solutions below:
Waste-to-energy-to-water solution

Read more about us at www.woimacorporation.com
WOIMA Corporation is a Finnish supplier of best-in-class waste-to-value products, projects and services worldwide. We have developed solutions that enable us, and the customer, to transform and recycle virtually any waste stream into raw materials and energy.  At WOIMA we combine Finnish engineering know-how in waste management with power generation design expertise. These solutions are used in Finland every day. They support the circular economy ideology and ensure that less than 1% of Finland's waste ends up in landfills.
Our mission is to improve quality of life both locally and globally, as well as empower people to utilize waste as a commodity. Our decades of international project management experience ensure an on-time, in-budget and high-quality WOIMA solution delivery across the globe.
WOIMA SOCIAL MEDIA ACCOUNTS

---
  WOIMA YouTube channel
  WOIMA LinkedIn page
   WOIMA Twitter page
   WOIMA Facebook page