Luanda is the capital and largest city in Angola. It is Angola's primary port, and its major industrial, cultural and urban center. Located on Angola's northern Atlantic coast, Luanda is Angola's administrative center, its chief seaport, and also the capital of the Luanda Province. Luanda and its metropolitan area is the most populous Portuguese-speaking capital city in the world, with over 8.3 million inhabitants in 2020 (a third of Angola's population). Luanda has a hot semi-arid climate. The climate is warm to hot but surprisingly dry, owing to the cool Benguela Current, which prevents moisture from easily condensing into rain. Frequent fog prevents temperatures from falling at night even during the completely dry months from May to October. The temperature varies between 22 and 29oC.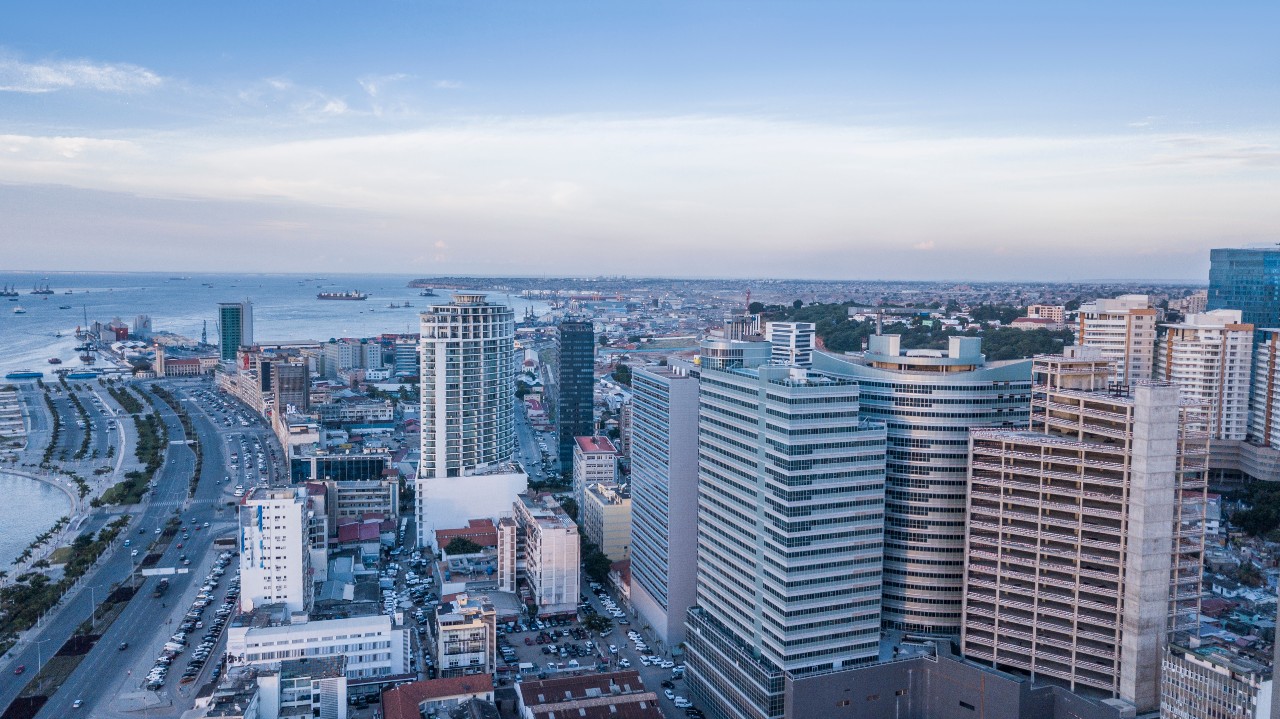 Among the oldest colonial cities of Africa, it was founded in January 1576 as São Paulo da Assunção de Loanda by Portuguese explorer Paulo Dias de Novais. The city served as the center of the slave trade to Brazil before its prohibition. At the start of the Angolan Civil War in 1975, most of the white Portuguese left as refugees, principally for Portugal. Luanda's population increased greatly from refugees fleeing the war, but its infrastructure was inadequate to handle the increase. This also caused the exacerbation of slums, or musseques, around Luanda. The city is undergoing a major reconstruction, with many large developments taking place that will alter its cityscape significantly.
The industries present in the city include the processing of agricultural products, beverage production, textile, cement, newly car assembly plants, construction materials, plastics, metallurgy, cigarettes and shoes. The city is also notable as an economic center for oil, and a refinery is located in the city. Luanda has been considered one of the most expensive cities in the world for expatriates.
Since the end of its brutal civil war in 2002 and the relative political stability that followed, Angola has taken concrete steps to address national waste management priorities. However, the continued effects of the country's 27-year conflict mean that these efforts still have not achieved the desired results. Angola's institutions do not have adequate capacity or coordination mechanisms, while partnerships with the private sector remain very weak. This is a problem for Angola's management of municipal waste: the capital Luanda alone produces 6,000 tons of solid waste every day, which the city has struggled to manage. Meanwhile, storm runoffs and sewer overflows, mean that a lot of waste ends up in the ocean. At the same time, waste from the oil and gas sector and other industrial activities may pose a serious environmental concern.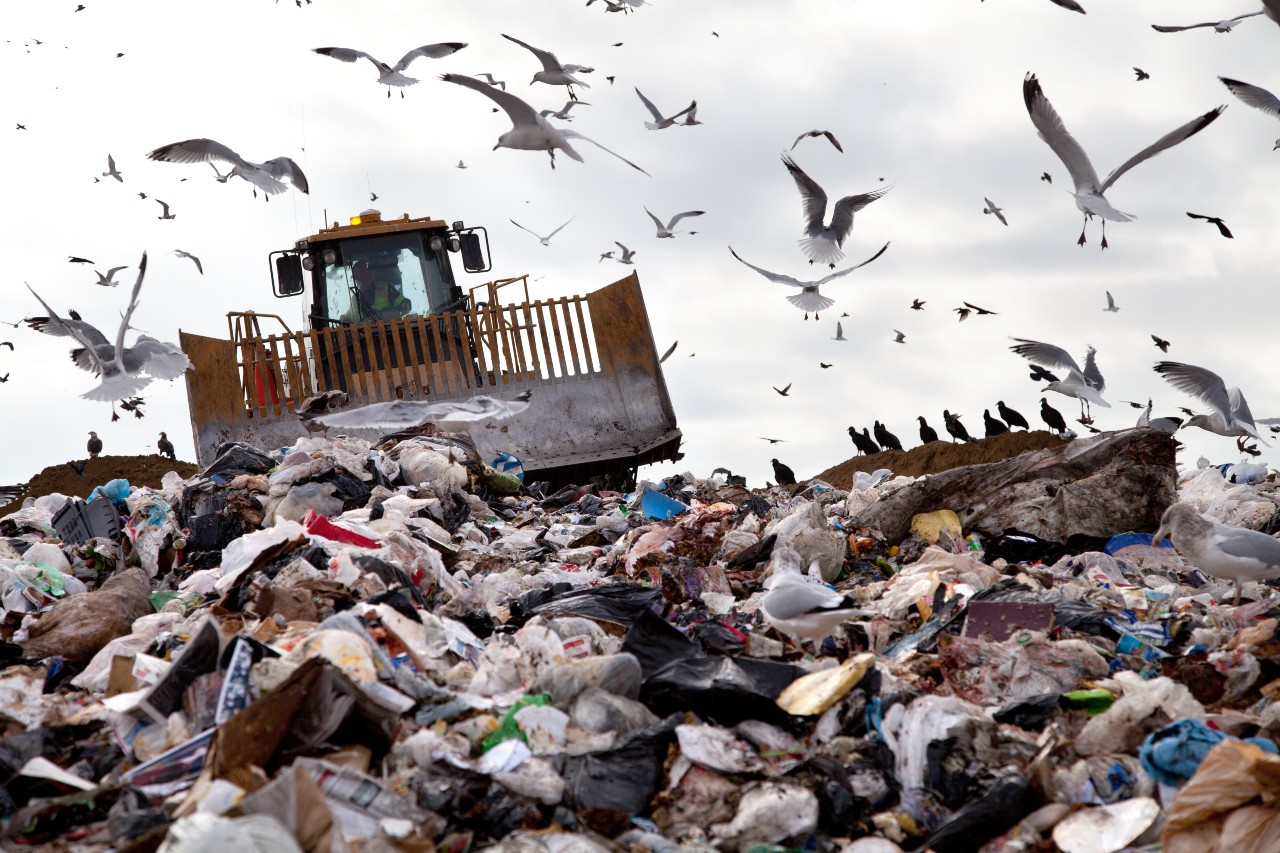 Today, more than 2 million tons per year of unsorted MSW is sent to Mulenvos Landfill in Luanda. Five large waste collector companies transport daily 70% of collected wastes to landfill. Mulenvos Landfill is the largest landfill in Angola. It is located in the Municipality of Viana 12 km in the west part of Luanda and has been in operation since December 2007. Thousands of children are either living on the landfill property, or rely on it as a source of income. The informal sector (waste pickers) is responsible for much of the waste management activities and waste recycling in the city, but without any job security and with little recognition.
Luanda's problem is a global one. Africa's population is expected to increase to 2.5 billion people in 2050, from one billion people in 2010, and like in other rapidly developing regions, its cities are being stretched by infrastructure and resource demands. The higher a country's income level and rate of urbanization, the greater the amount of solid waste produced. Waste generation rates are set to more than double over the next 20 years in lower income countries, and the cost of dealing with it will increase at least four-fold, according to the World Bank.
WOIMA has the perfect solution to help Luanda to reduce the waste-induced challenges. We have developed a decentralized waste management and power generation solution named "WOIMA Ecosystem" that helps countries and cities to cope with the increasing waste challenges that they are facing. WOIMA Ecosystem recycles the waste into raw materials and energy in the most efficient manner reducing the waste quantity by over 95%. The small-to-medium size WOIMA Ecosystems are distributed close to where the waste is generated, thus offering significant waste logistics and power distribution savings in addition to solving the waste problem.
Find out more about Decentralized waste-to-energy solution
Read our case study about decentralized w2e power generation in Nairobi, Kenya
CHECK YOUR WASTE CHARACTERISTICS
CONTACT US

WOIMA Corporation is a Finnish supplier of best-in-class waste-to-value products, projects and services worldwide. We have developed solutions that enable us, and the customer, to transform and recycle virtually any waste stream into raw materials and energy.  At WOIMA we combine Finnish engineering know-how in waste management with power generation design expertise. These solutions are used in Finland every day. They support the circular economy ideology and ensure that less than 1% of Finland's waste ends up in landfills.
Our mission is to improve quality of life both locally and globally, as well as empower people to utilize waste as a commodity. Our decades of international project management experience ensure an on-time, in-budget and high-quality WOIMA solution delivery across the globe.
WOIMA SOCIAL MEDIA ACCOUNTS

---
  WOIMA YouTube channel
  WOIMA LinkedIn page
   WOIMA Twitter page
   WOIMA Facebook page