Bali is a province of Indonesia and the westernmost of the Lesser Sunda Islands. East of Java and west of Lombok, the province includes the island of Bali and a few smaller neighbouring islands, notably Nusa Penida, Nusa Lembongan, and Nusa Ceningan. The provincial capital, Denpasar, is the most populous city in the Lesser Sunda Islands and the second-largest, after Makassar, in Eastern Indonesia. Bali is Indonesia's main tourist destination, with a significant rise in tourism since the 1980s. Tourism-related business makes up 80% of its economy.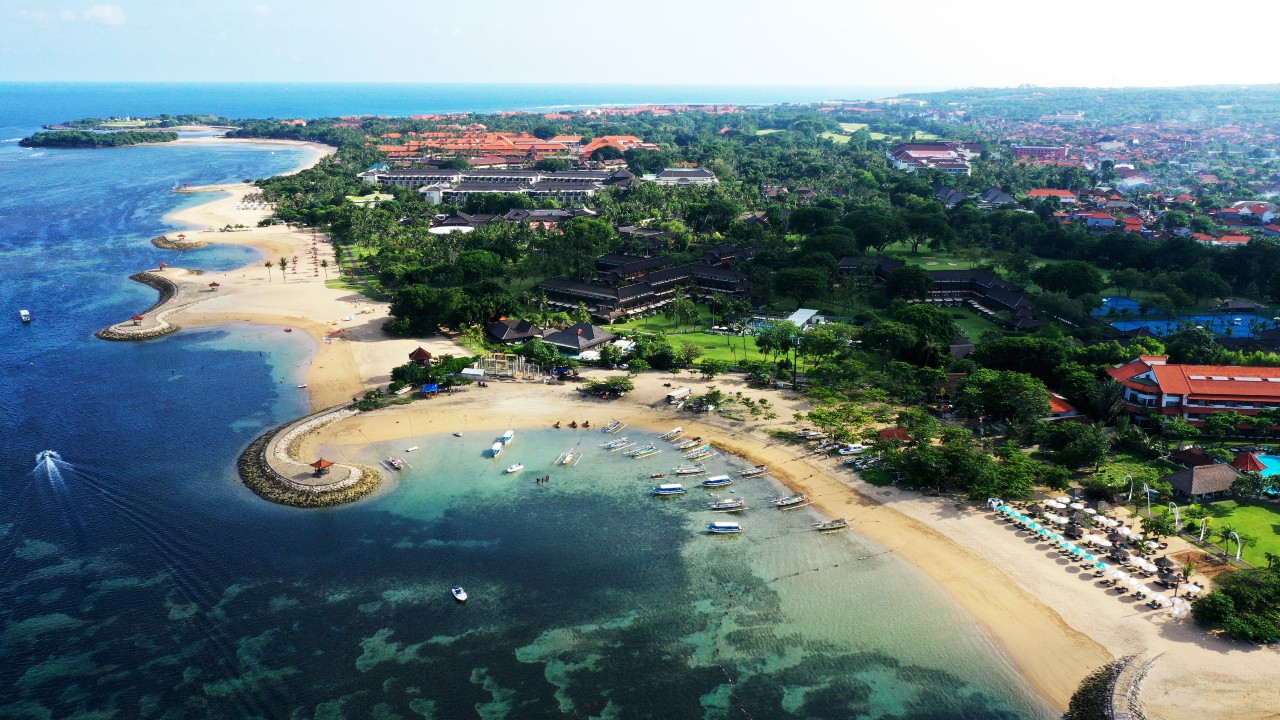 Bali is the only Hindu-majority province in Indonesia, with 82.5% of the population adhering to Balinese Hinduism. It is also renowned for its highly developed arts, including traditional and modern dance, sculpture, painting, leather, metalworking, and music.
Bali is part of the Coral Triangle, the area with the highest biodiversity of marine species especially fish and turtles. In this area alone, over 500 reef-building coral species can be found. For comparison, this is about seven times as many as in the entire Caribbean. Bali is the home of the Subak irrigation system, a UNESCO World Heritage Site. It is also home to a unified confederation of kingdoms composed of 10 traditional royal Balinese houses, each house ruling a specific geographic area.
Bali, commonly known as the 'Island of the gods', has always boasted stunning natural landscapes including lush green tropical rainforests, majestic mountains, and pristine beaches; as well as gracious and friendly locals. Local Balinese people traditionally used only organic materials leaving no waste behind.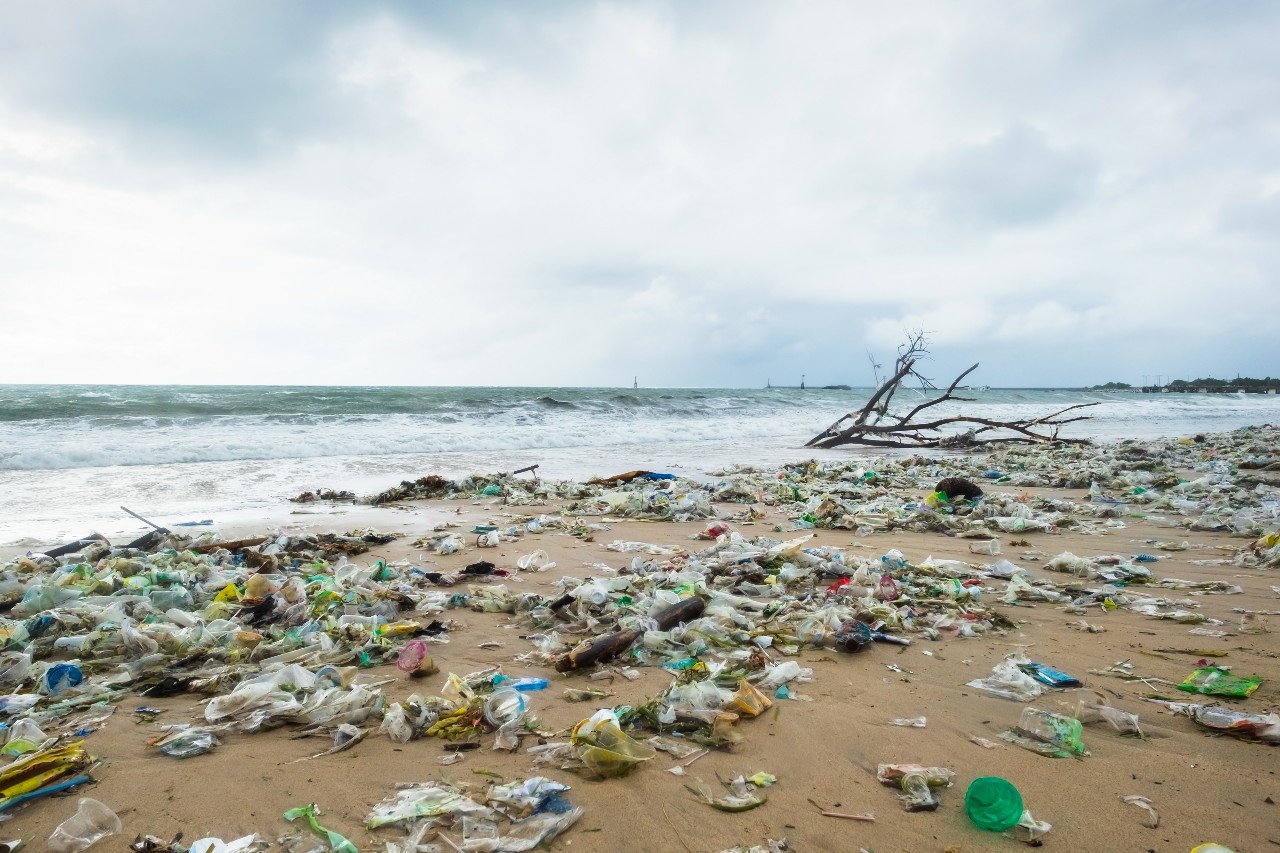 With the introduction of plastics, non-degradable waste is now covering Bali from head to toe. The Suwung landfill, located in South Denpasar district, receives as much as 1.500 tons of waste every day. It sits on a 32 hectares of land, but not even a spacious area can prevent the landfill from overflowing. The piles of waste can amount to 15-25 meters in height. This increases the danger of landslides. Moreover, on Monday, 24th of September 2018, a fire occurred in Suwung landfills, which burned almost half of the landfill total area. Bali is not only suffering from its own waste mismanagement, but thousands of tons of plastic trash and other marine debris washes onto the famous Kuta Beach every year during the monsoon season.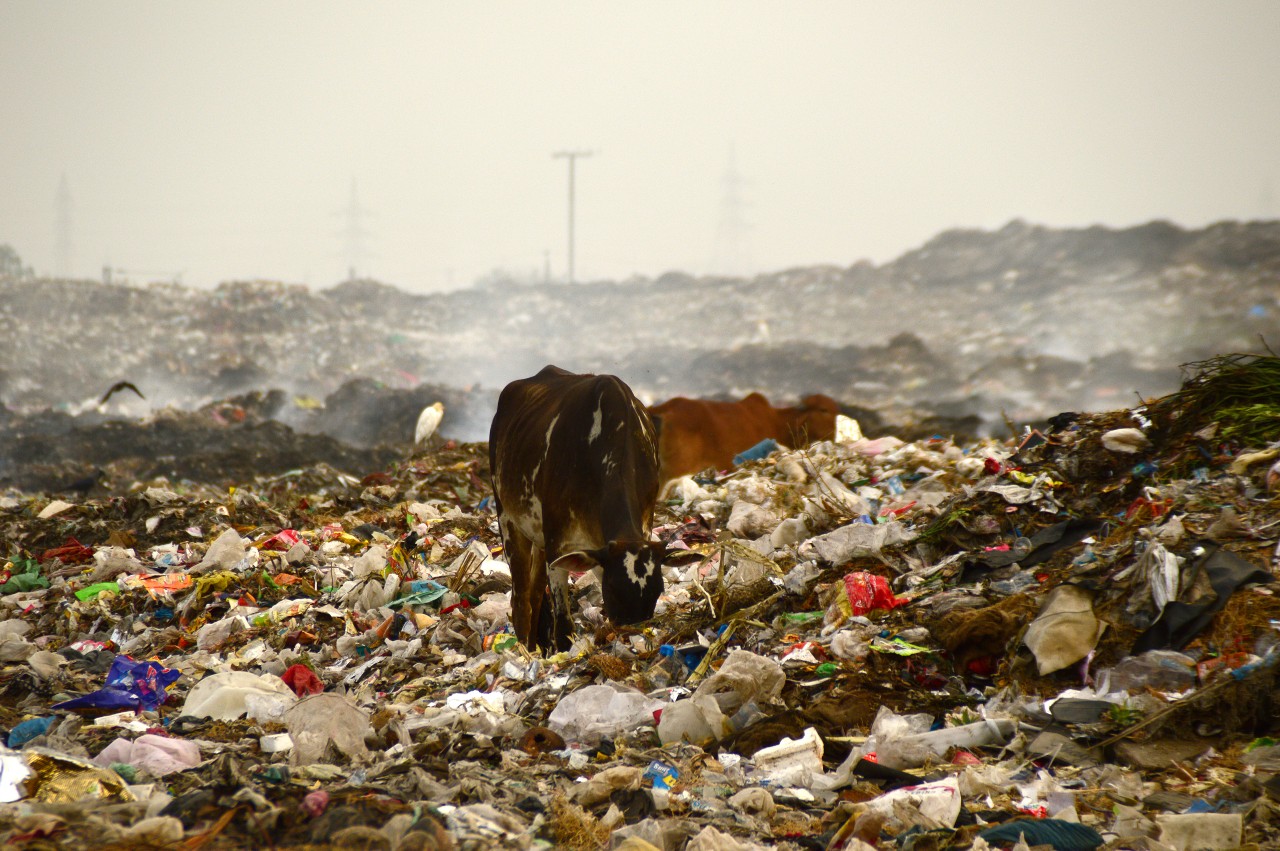 There are many issues related to inappropriate waste management. Not only is it displeasing to the eye, but it also poses major health risks to people, and our precious environment. In Bali, plastic waste is often burnt in public places. Emissions from burnt waste including methane, benzene, dioxins, and nitrogen dioxide have been related to many major health concerns and contribute to the effects of global warming. Some of the health concerns related to these emissions include increased cancer rates (generally lung, throat, prostate), mutations in the development of the male reproductive system, immune system malfunctions, reproductive/birth defects, kidney disease, and many respiratory illnesses such as bronchitis. Waste can also contaminate local water ways and effect marine life. Inappropriate waste management is a wide-spread issue throughout Bali, and a significant extent of Indonesia. It is an issue that must be addressed as soon as possible to prevent further damage and save our most valuable resource, the environment.
Bali is trying to cope with its plastic problem, and there are some shining stars in the effort. In late 2018 Balinese Governor Wayan Koster announced a ban on plastic bags, polystyrene, and plastic straws. The Indonesian government has vowed to reduce plastic marine waste by 70 percent by 2025. And the Balinese government is converting the island's biggest landfill, the Suwung landfill in the capital of Denpasar, to an eco-park and waste power plant.
WOIMA has the perfect solution to support the "Clean Bali" initiative. We have developed a modular wasteWOIMA® waste-to-energy power plant that is prefabricated into standard containers and thus easy and fast to deliver anywhere in the world. It recycles the waste into raw materials and energy in the most efficient manner reducing the waste quantity by over 95%. And if requirements change over time, the power plant can be dismantled and relocated elsewhere leaving just the concrete base slab behind.
Find out more about the socioenomic impacts of Marine Debris
See our floating bargeWOIMA® Power Plant Solution 
Learn about Landfill rehabilitation for housing purposes
Read more about Holiday Resort Waste-to-Energy solution
CONTACT US

WOIMA Corporation is a Finnish supplier of best-in-class waste-to-value products, projects and services worldwide. We have developed solutions that enable us, and the customer, to transform and recycle virtually any waste stream into raw materials and energy.  At WOIMA we combine Finnish engineering know-how in waste management with power generation design expertise. These solutions are used in Finland every day. They support the circular economy ideology and ensure that less than 1% of Finland's waste ends up in landfills.
Our mission is to improve quality of life both locally and globally, as well as empower people to utilize waste as a commodity. Our decades of international project management experience ensure an on-time, in-budget and high-quality WOIMA solution delivery across the globe.
WOIMA SOCIAL MEDIA ACCOUNTS

---
  WOIMA YouTube channel
  WOIMA LinkedIn page
   WOIMA Twitter page
   WOIMA Facebook page