WOIMA's Disruptive Business Model is Changing the Waste-to-Value Market Forever
Disruptive business model disturbs the market by addressing the repressed demands ignored by the leading suppliers and manufacturers in the industry. It provides solutions which the current industry has failed in or is incompetent to deliver. The key in this business model is the disruptive innovation, which helps create new niche within an existing market or create a new market altogether by creating, refining, reengineering or optimizing a product and/or a service. Today, most successful companies have their roots in disruptive innovation. This separates them from the other players, who work within a homogeneous market with a mediocre offering.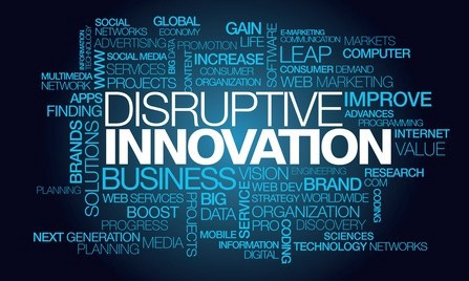 Disruption is based on understanding the market, in particular the opportunities, which the current market players have been ignoring. It must be supported by an innovative strategy — a foolproof plan to outperform the competition. Only innovation, which solves current key challenges, such as climate change, increased waste generation or lack of affordable power, and at a justified cost, can form the base of the disruptive business model. Once the market niche has been found, developing a business model and becoming a pioneer brings in a lot of public attention and plays a vital role in marketing.
The reality of the economic landscape demands that every business must either figure out how to create new markets for its products and services or reshape existing ones to stay relevant. In essence, a business must either disrupt or run the risk of being disrupted within its industry. Companies that use disruptive business models make a tangible impact because they shake up their respective industries by addressing an unmet need. By focusing on small markets rather than trying to steal away the mature customer base of established companies, disruptors are able to be flexible in their market approach. Through this flexibility, disruptive companies eventually find the right combination of market and business model and as they innovate, they eventually disrupt the business of larger companies.
Typically, it is easier for new market entrants to be successful with a disruptive business model, but that does not mean that it would be impossible for established businesses to become disruptive. The industry leaders with resources and large budgets should be able to figure out how to disrupt, but startup businesses actually have the advantage because of their willingness to pursue unproven opportunities. Market incumbents are also haunted by the Innovator's Dilemma.
The "Innovator's Dilemma" is a concept introduced by Harvard Business School professor Clayton Christensen that explains, why established companies have a hard time getting innovation right. Stable businesses can fail because they focus on making improvements to existing products and services based on the demands of their current customer base. Keeping current customers happy in established markets by meeting their demand for product performance improvement is called sustaining innovation, which works out well in the short term. At first glance this seems like the right course of action for growth, but by following this path, the incumbent is not setting itself up to be disruptive. It is merely following convention.
Disruptive innovations, on the other hand, create entirely new value rather than just improve on what already exists. These innovations usually address the needs of customers that do not just want a better version or a product or service, but instead desire a completely different one or new way of doing things. Disruptive innovations hold appeal because they are often more productive, flexible, accessible and/or cost-efficient. Established companies typically do poorly at executing disruptive innovations because they do not see good cause to deviate from the business models that have allowed them success in the past. Putting time and effort into sustaining innovation makes sense because it satisfies customers' current needs. Market leaders also hesitate to invest in niche, unproven offerings, because it seems that the risk of failure is too great. This fear of change hurts them in the long run, because disruptive innovations are necessary to tap into customers' future needs.
Another challenge is the budget limitation. Companies can spend either on something that has worked well in the past with an established customer base or on something that has never been tried in a new market. The perceived safe choice for risk-averse established company is to stay the course and spend limited resources on sustaining innovations.
Industry leaders do not fear new entrants because they operate initially low-performing products in small markets that are not affecting their customer base. But as new companies improve their innovations, they begin to take on larger markets. The next thing an incumbent knows, their customers are being taken by small companies they once did not take seriously.
The waste-to-value market is an excellent example of a market in need of disruption. There is a multitude of challenges ranging from waste collection to protecting the environment and from local power generation to tackling the climate change. Furthermore, the market requirements differ greatly according to the development level of the country in question. Yet, the incumbents are treating the market as a homogenous power generation market and waste as just a substitute fuel for biomass or fossil fuels. WOIMA is disrupting the waste-to-value market on several different levels thanks to its modular, flexible and pre-fabricated solutions.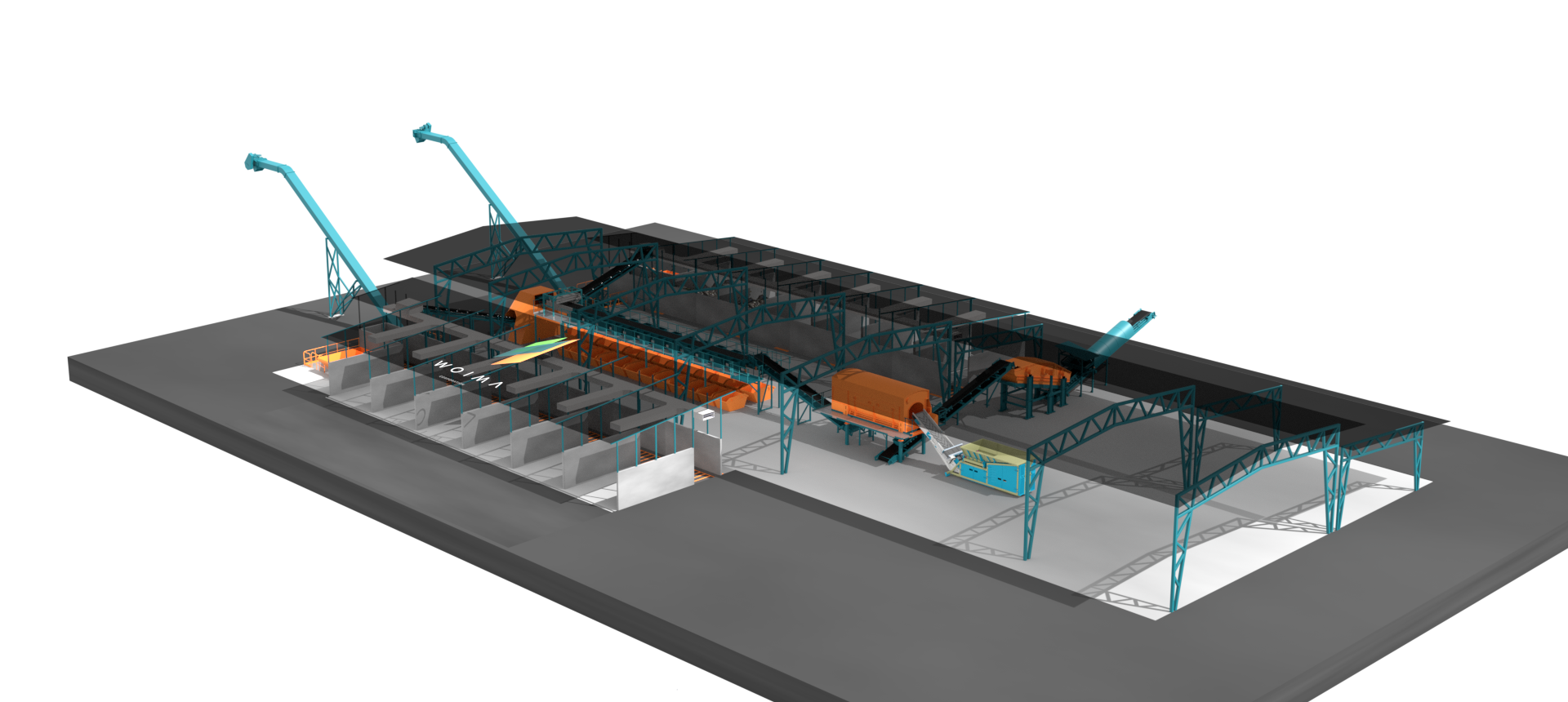 First, we create a completely new market segment addressing smaller cities and rural areas. This market has been largely ignored by the big players, yet they are the ones with the least capacity for waste management and the most need for energy.
Second, we challenge the current "bigger is better" paradigm with our decentralized waste management and power generation model. Utilizing local waste in local power generation offers huge savings e.g. in waste logistics and power distribution. And this model is especially beneficial in large cities struggling with traffic congestion.
Third, our business model offers practically unlimited project delivery capacity. Our distributed sub-contractor network adapts quickly to changes in demand. And our trained globally-mobile installation and supervision teams are available for all markets.
Fourth, our solutions significantly lower both the CAPEX and OPEX costs of the facility. Standardization, modularization and replication offer savings in manufacturing, installation and maintenance alike.
Fifth, the project duration from initiation to commissioning is substantially shorter than with traditional built-on-site projects. Our standardized product and documentation solutions reduce the time spent in both project development and project delivery.
Sixth, our design enables the localization of manufacturing of many of the WOIMA solution components. In some markets, the whole project delivery process can be licensed to a local cooperation partner.
Seventh, our design is done with project delivery logistics in mind. The sea-container-sized modules act simultaneously as secure enclosures during transportation, installation platforms for technical solutions and protective housing on-site. They flow easily across oceans and continents.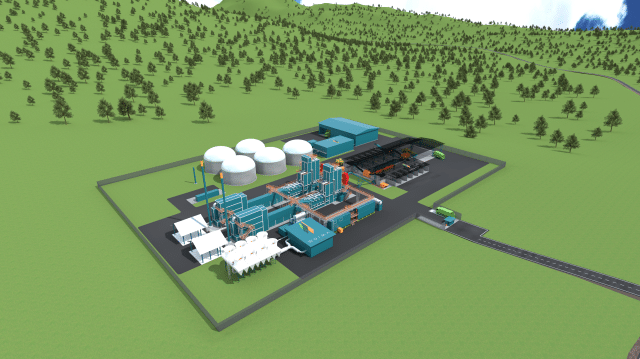 And last but not least, instead of relying on one solution, such as mass burning, the WOIMA Ecosystem combines the best-in-class waste-to-value solutions to support the circular economy principle and to extract the maximum amount of value out of the different waste streams.
Our disruptive innovation work puts us in the forefront of the waste-to-value market globally. All the WOIMA solutions are modular and adapt easily to the changes in waste generation, whether increases through population and economic growth or decreases through better source sorting and recycling. Thus, they are already future-proof. They offer several levels of flexibility in power generation, operation and new business generation.
Learn more about wasteWOIMA® Flexibilities
DOWNLOAD WASTEWOIMA® BROCHURE
FIND OUT MORE ABOUT WASTEWOIMA TECHNICAL SOLUTIONS
CHECK YOUR WASTE CHARACTERISTICS
CONTACT US

www.woimacorporation.com / https://www.recomill.com/
WOIMA Corporation is a Finnish supplier of best-in-class waste-to-value products, projects and services worldwide. We have developed solutions that enable us, and the customer, to transform and recycle virtually any waste stream into raw materials and energy.  At WOIMA we combine Finnish engineering know-how in waste management with power generation design expertise. These solutions are used in Finland every day. They support the circular economy ideology and ensure that less than 1% of Finland's waste ends up in landfills.
Our mission is to improve quality of life both locally and globally, as well as empower people to utilize waste as a commodity. Our decades of international project management experience ensure an on-time, in-budget and high-quality WOIMA solution delivery across the globe.
WOIMA SOCIAL MEDIA ACCOUNTS

---
  WOIMA YouTube channel
  WOIMA LinkedIn page
   WOIMA Twitter page
   WOIMA Facebook page